Album artwork, website, and merchandise design for "America Give Up," the debut album of Howler, an internationally acclaimed rock band signed to the London based label Rough Trade. Howler was recognized as the third best new band of 2012 in NME Magazine, and have been featured in the New York Times, Rolling Stone, Pitchfork, and more. "America Give Up" was also featured on the Spotify "What's New" page and was promoted across billboards on Sunset Boulevard in L.A.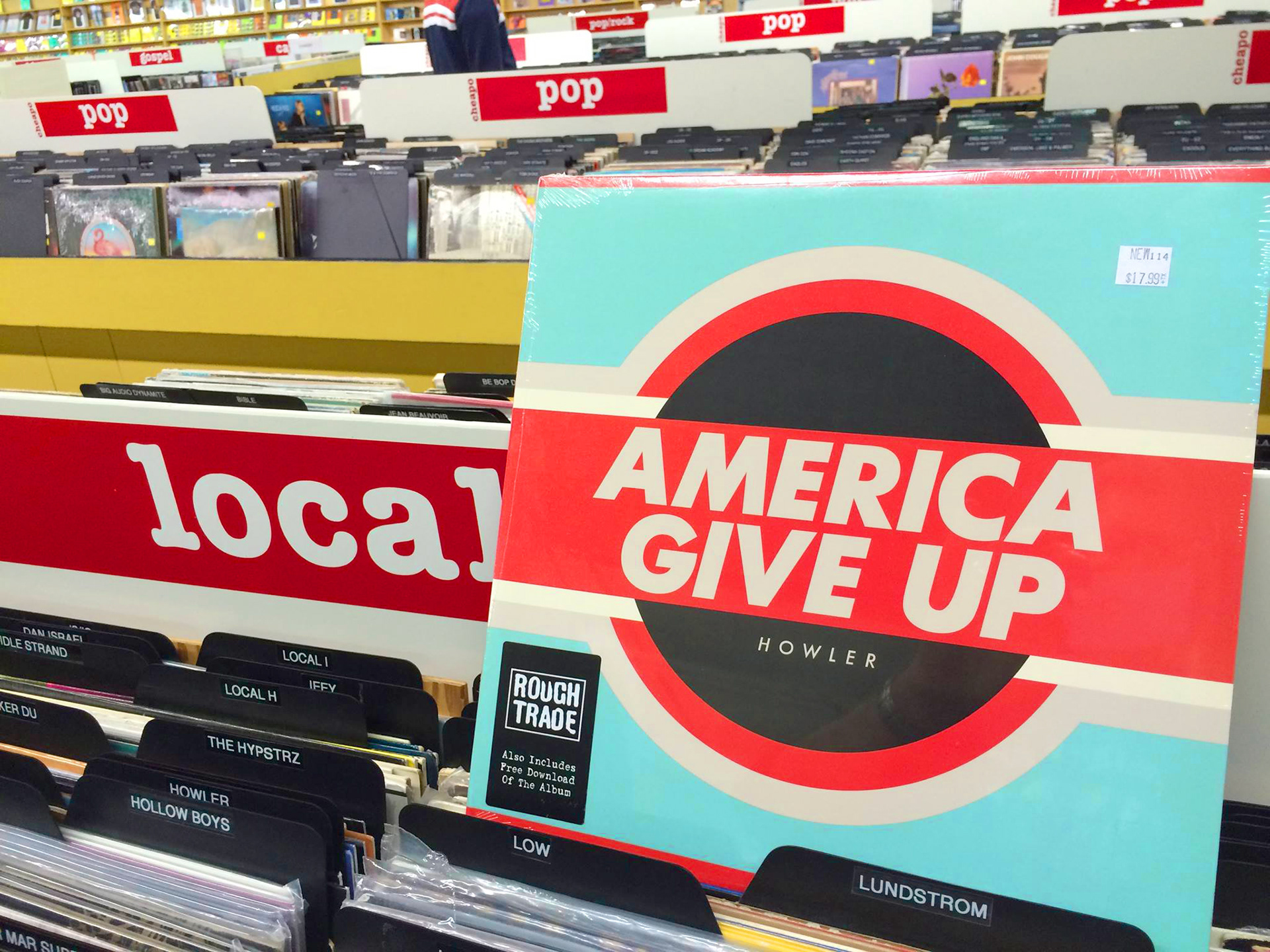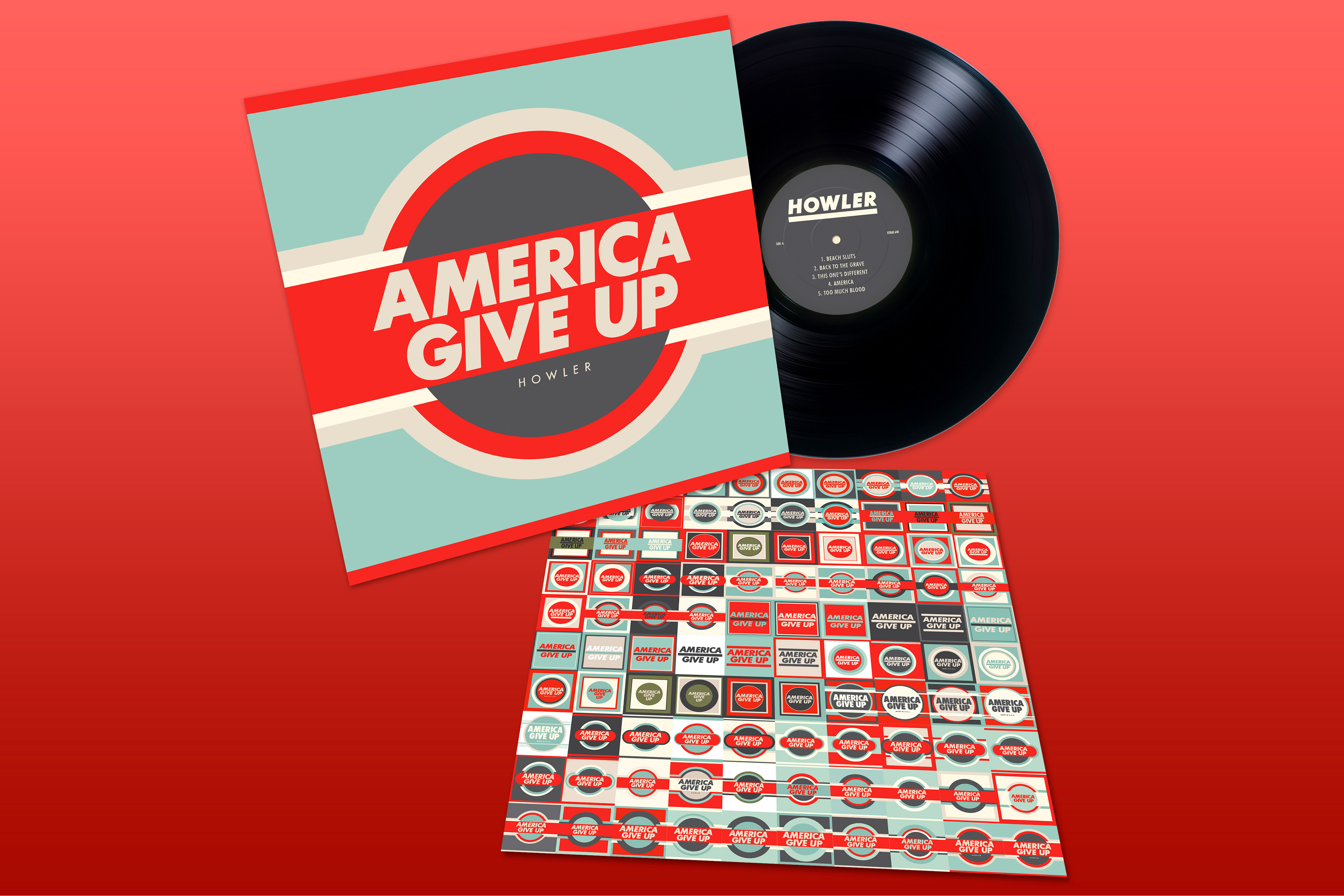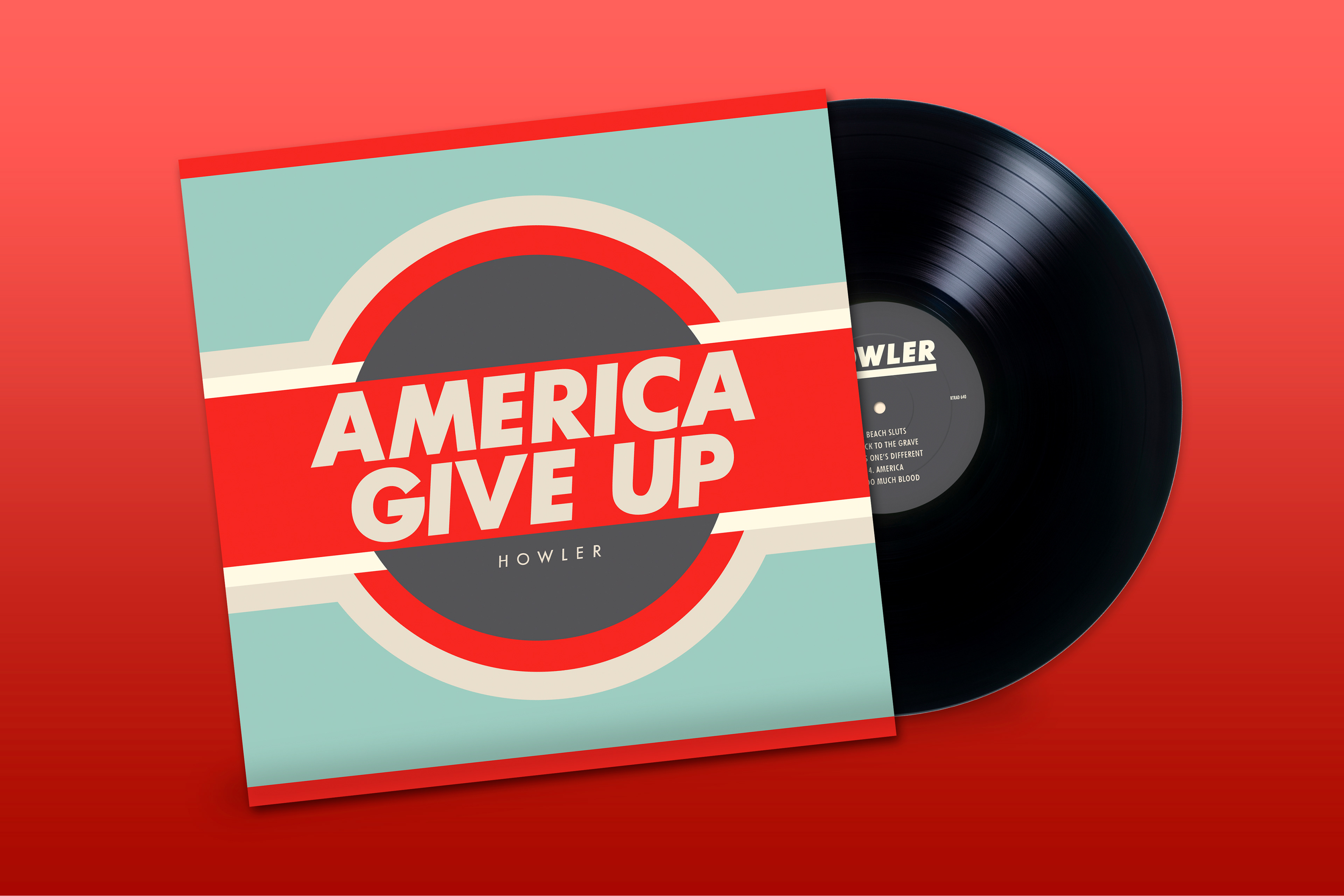 Album Back, a collage of 100 variations of album covers that were created in the design process from first to last.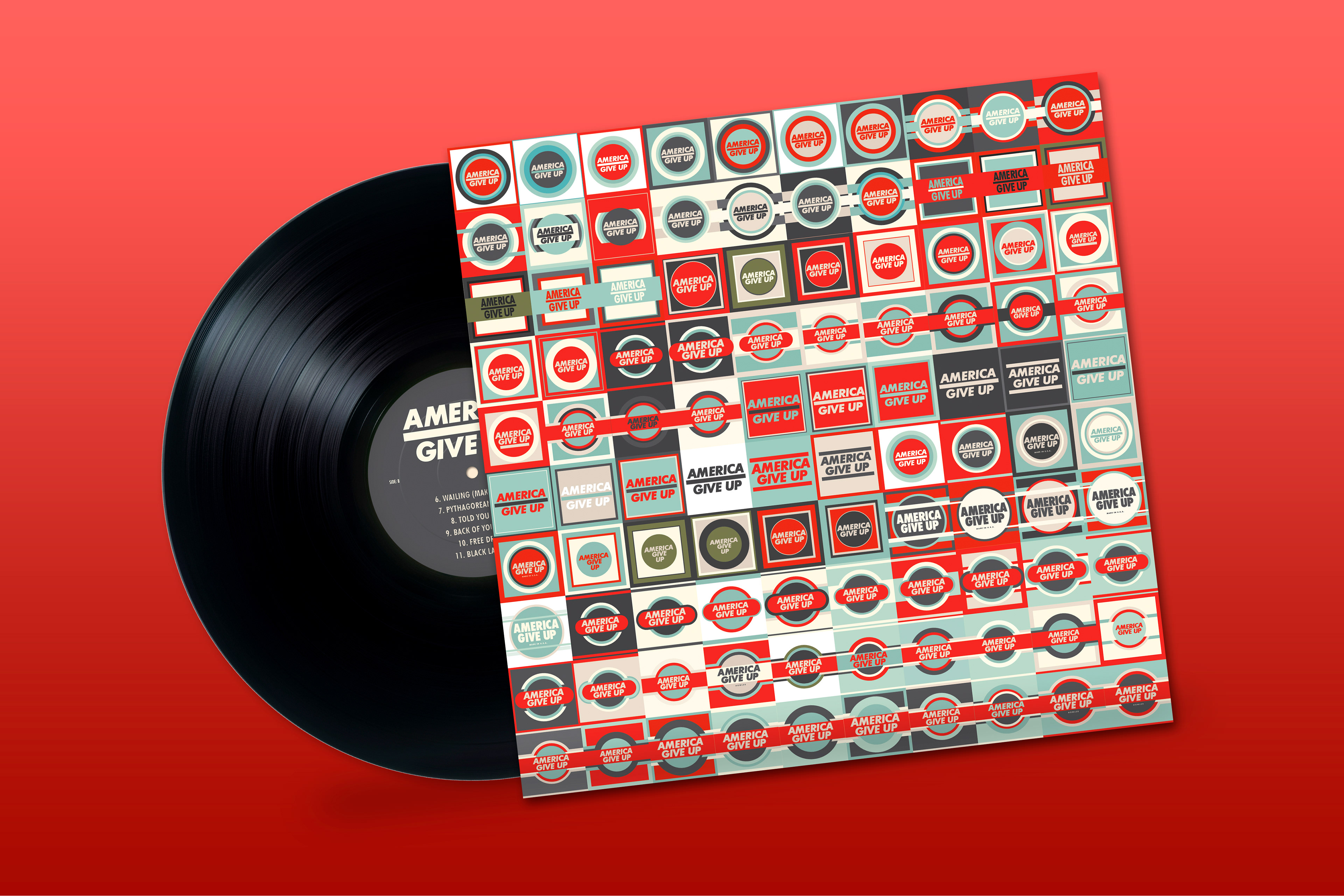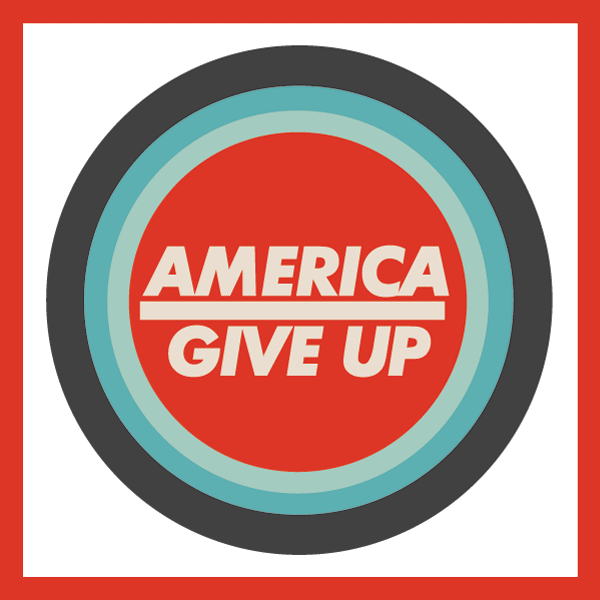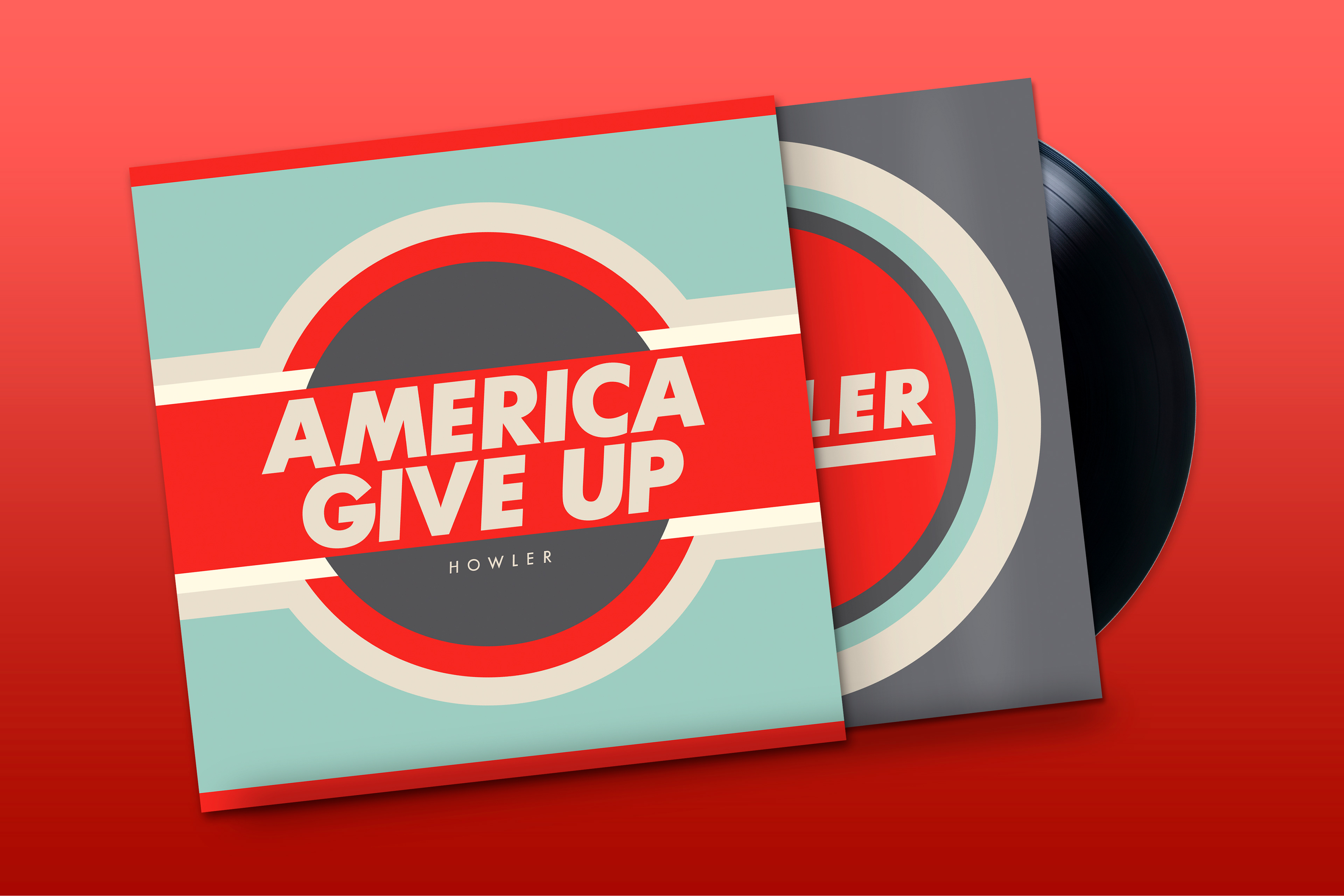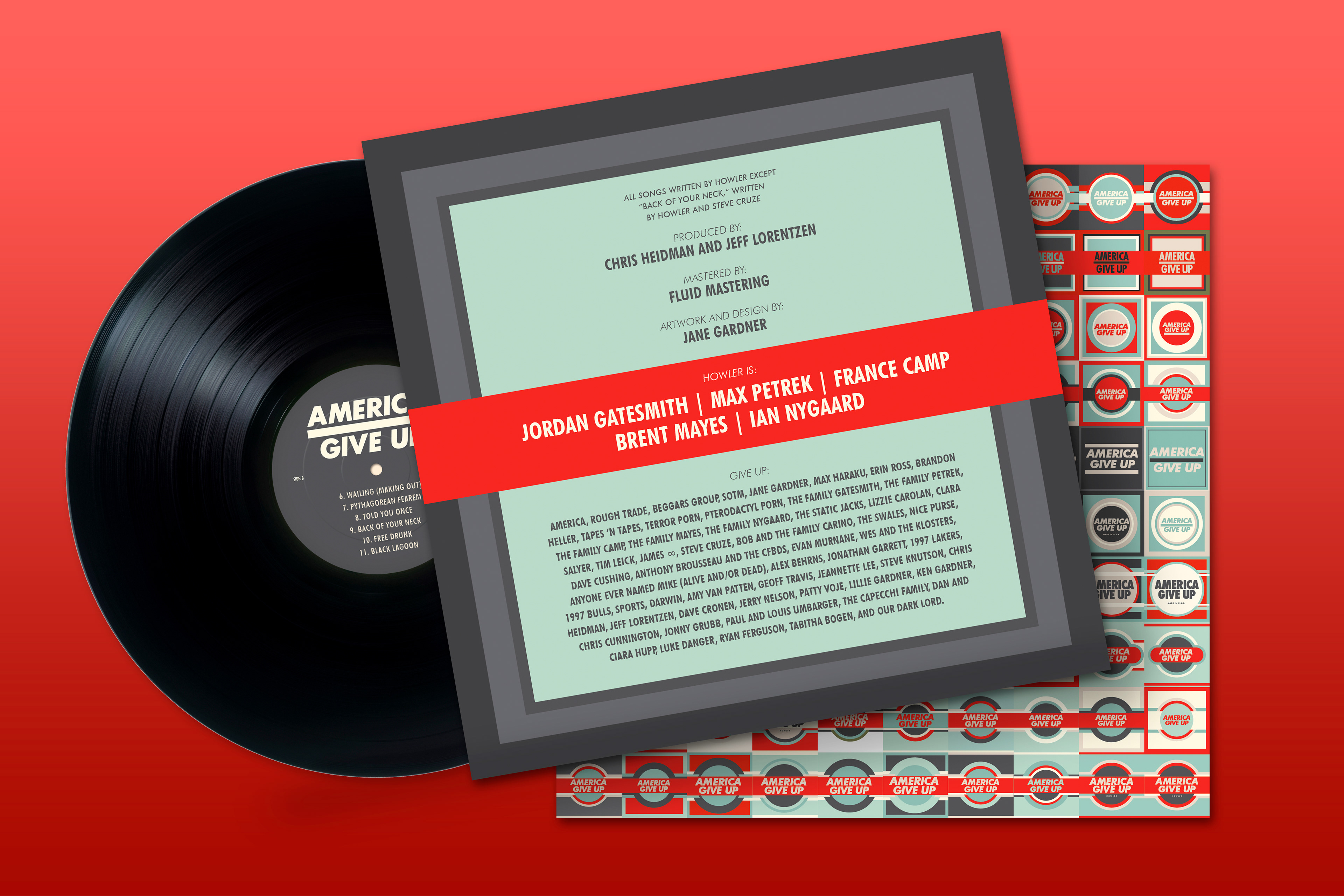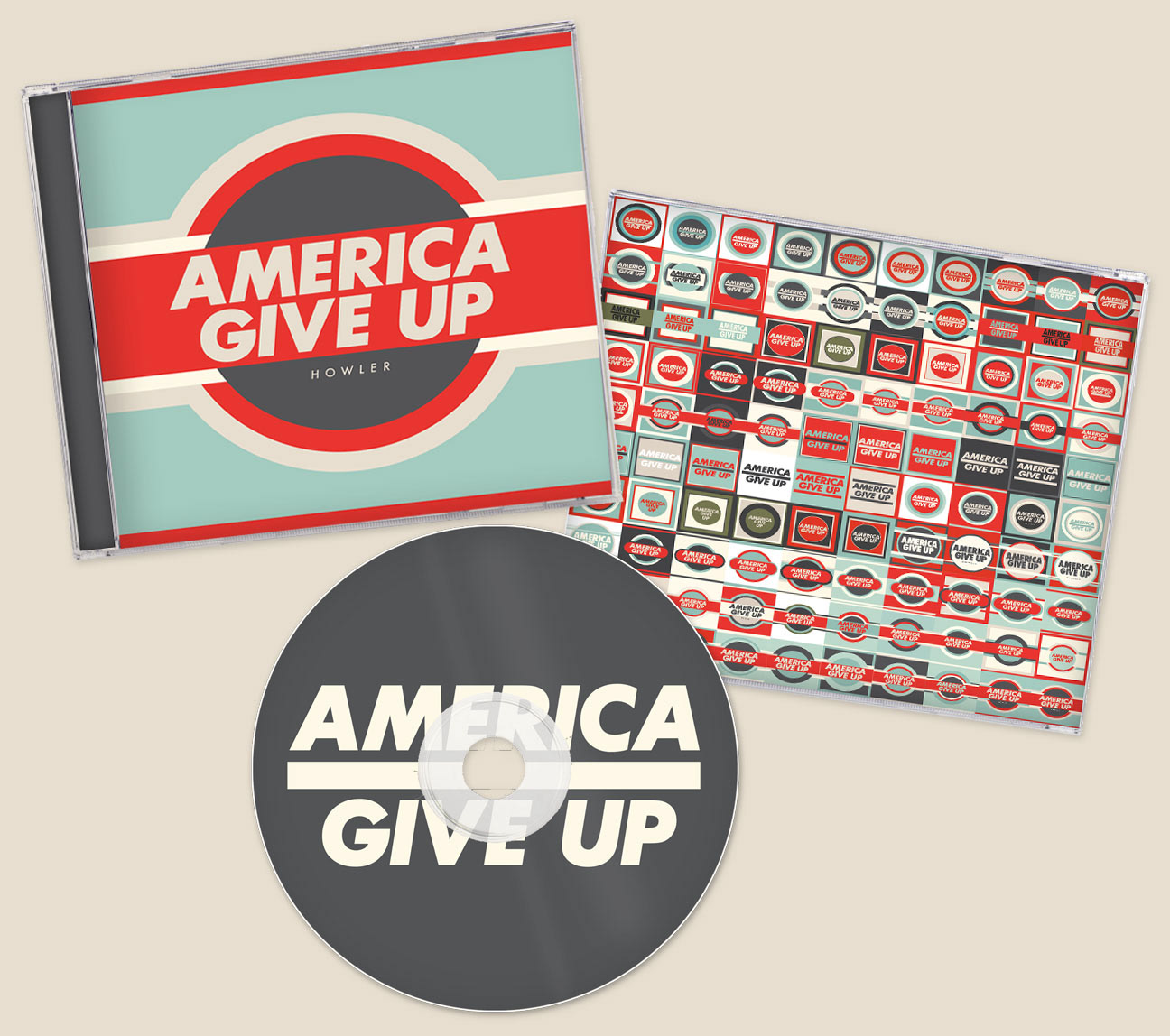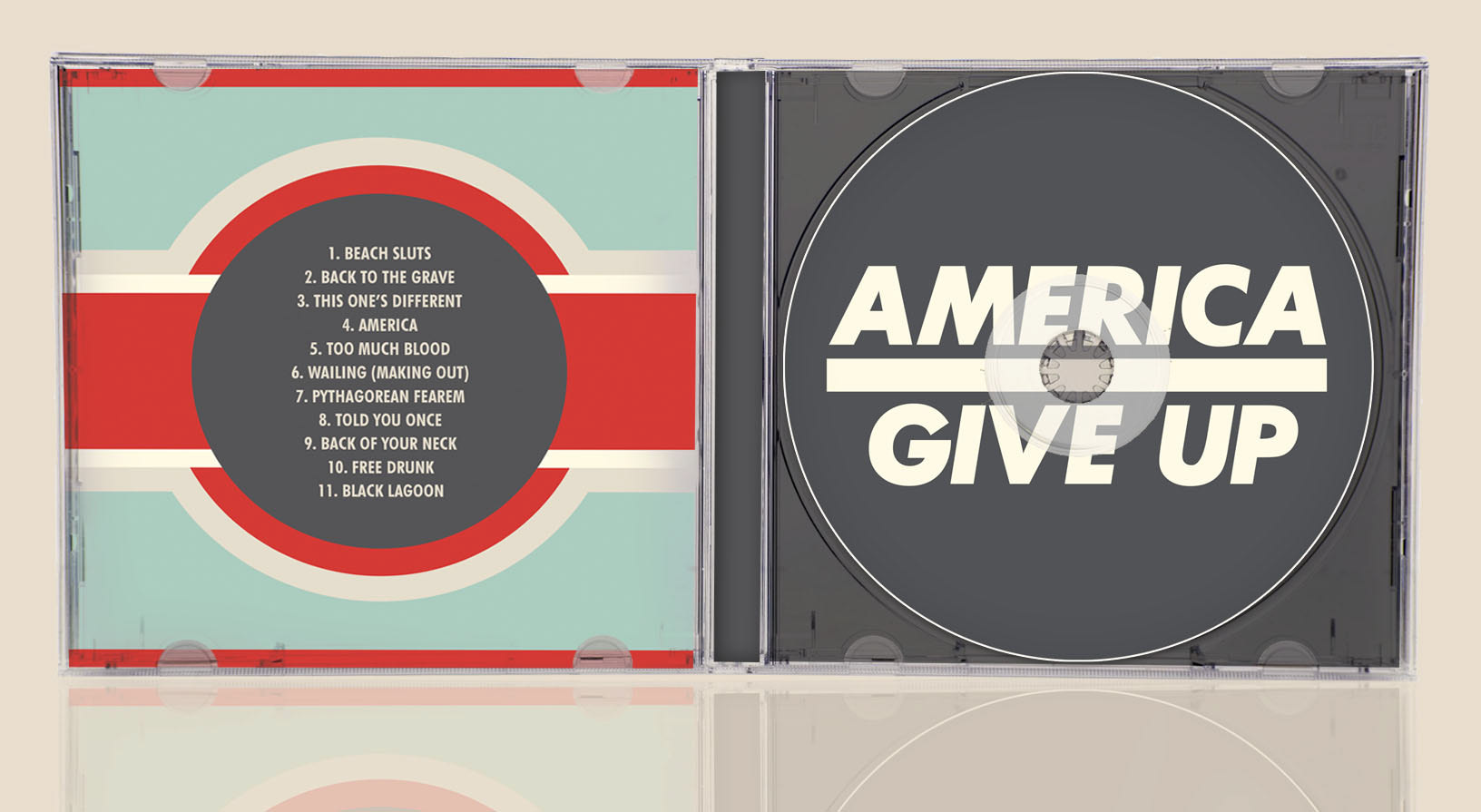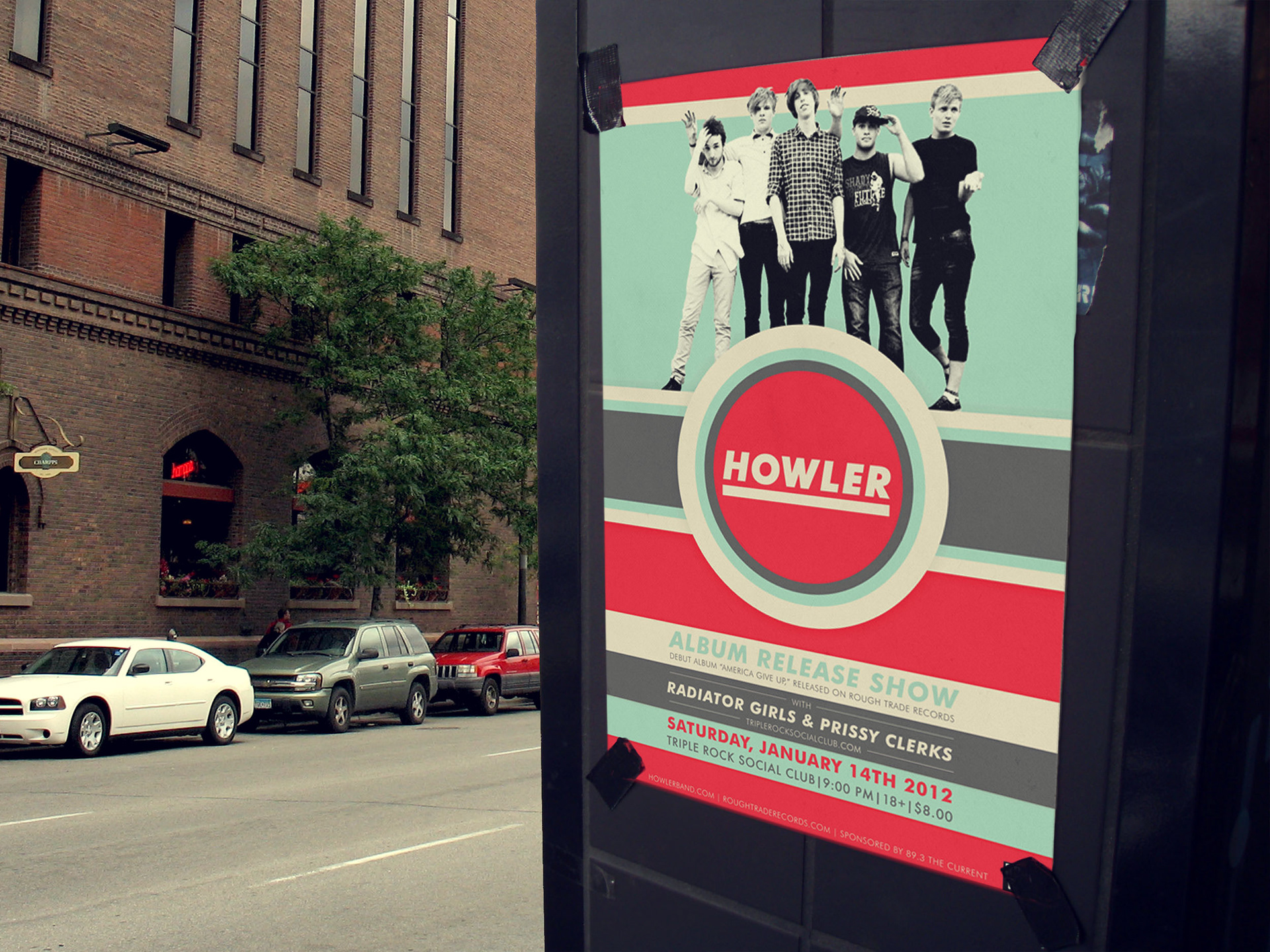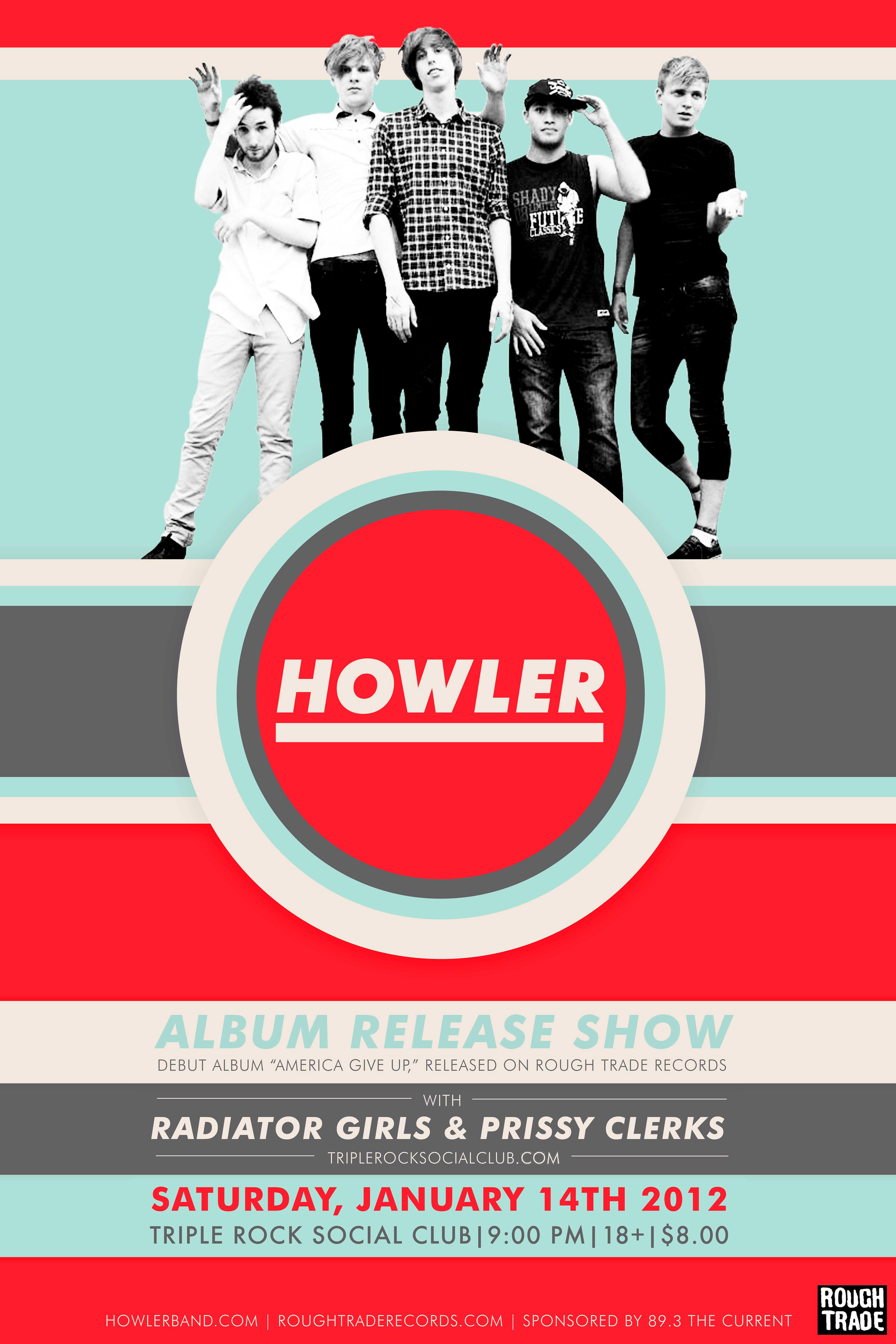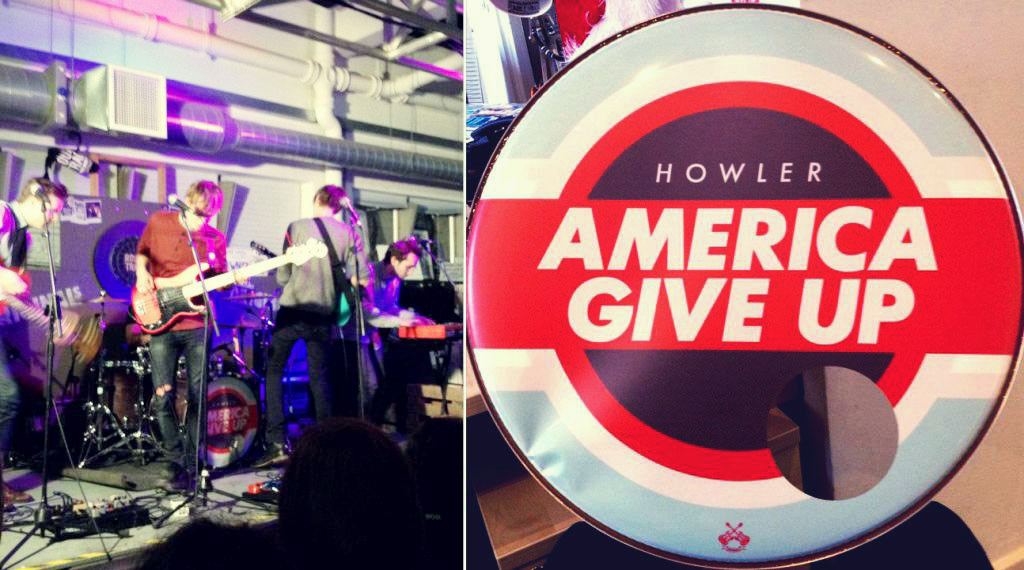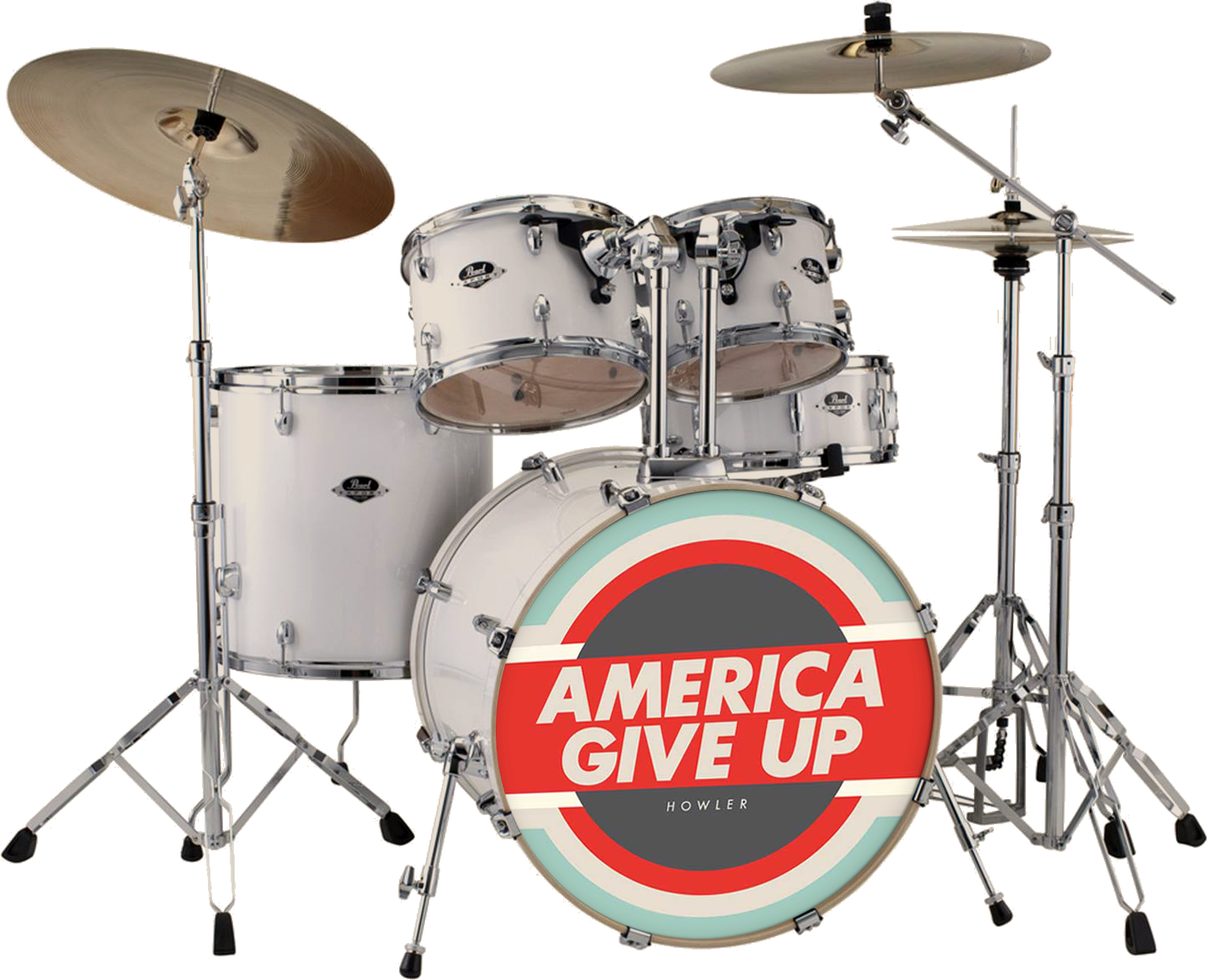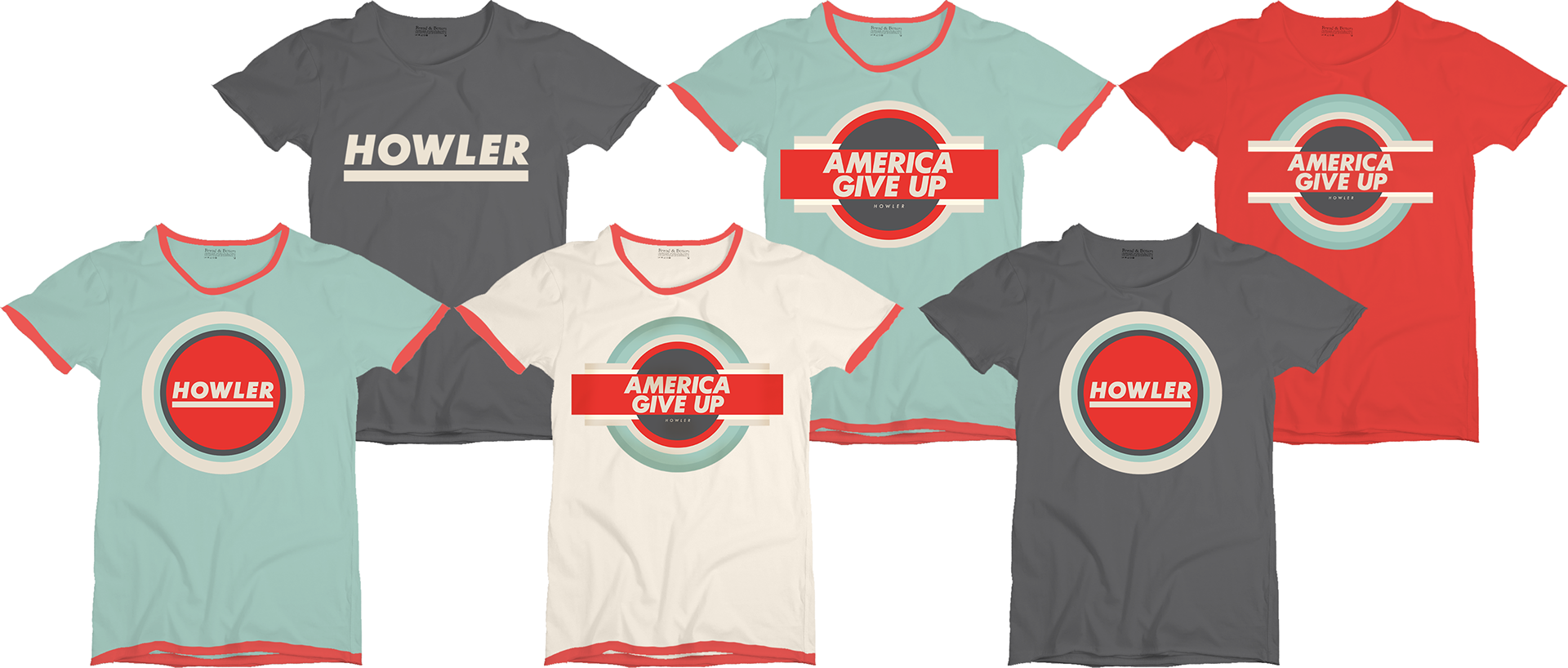 Billboards displayed along Sunset Boulevard in Los Angeles.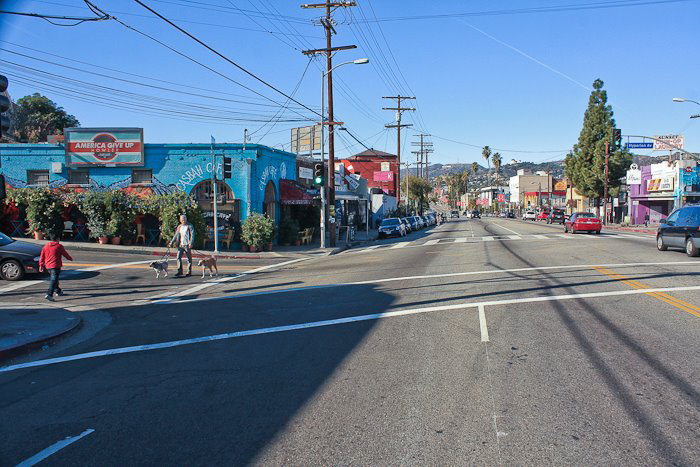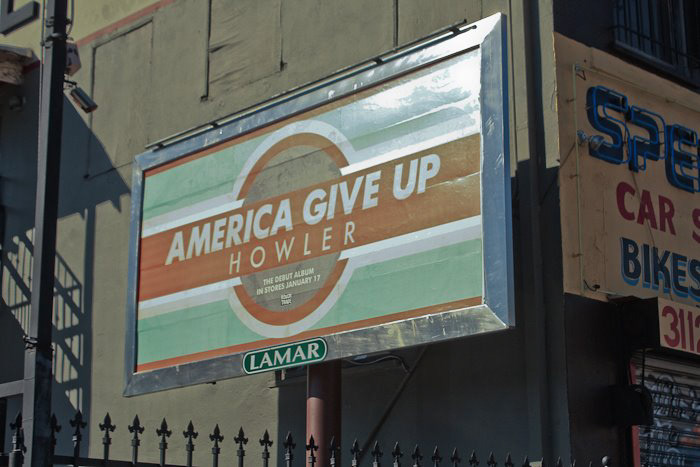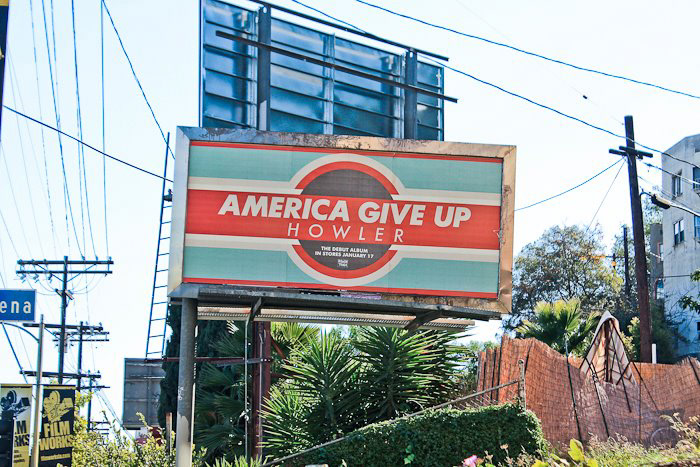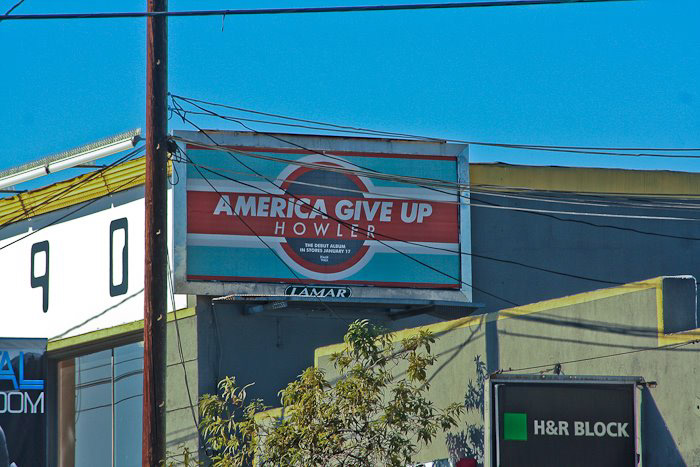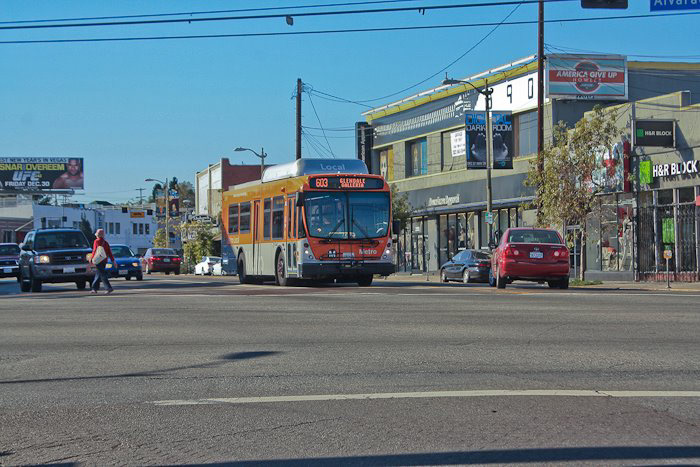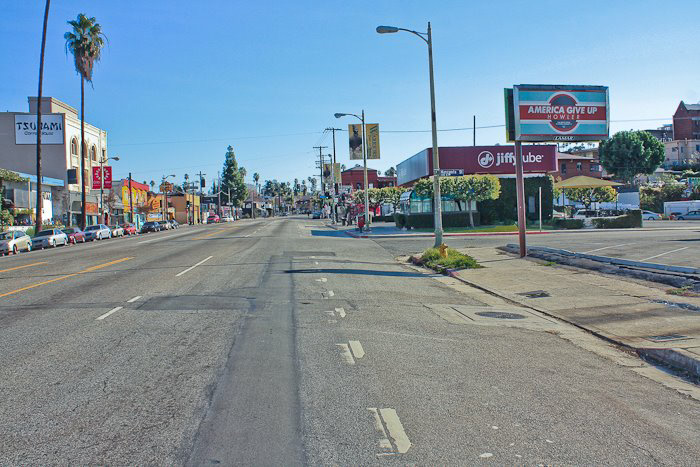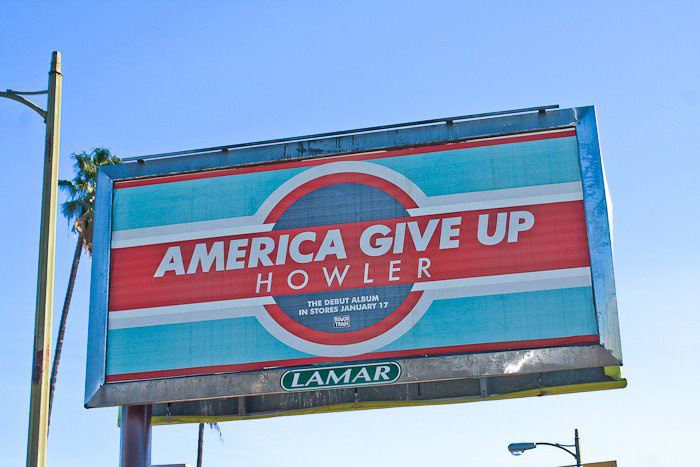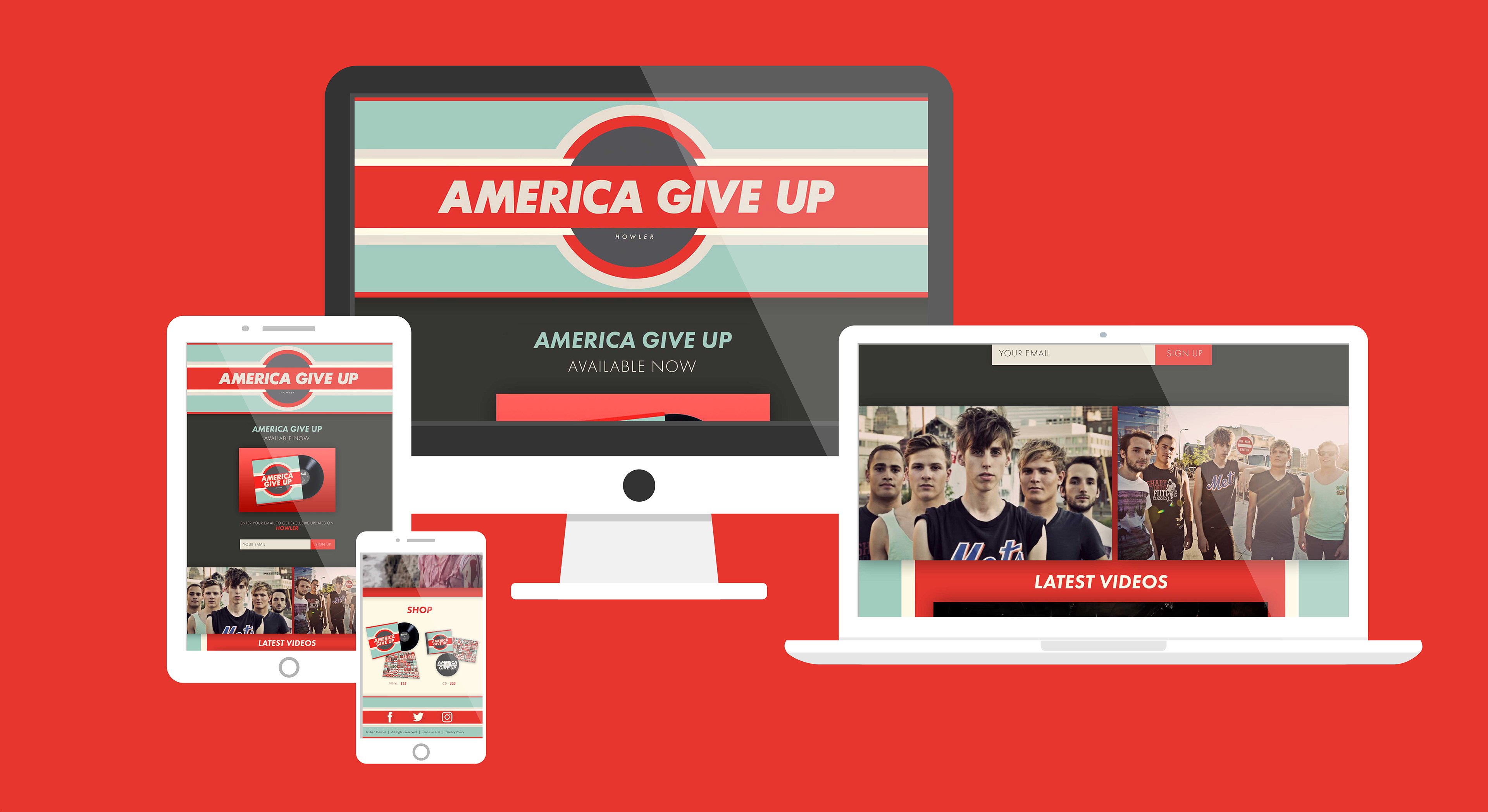 Spotify "What's New" Page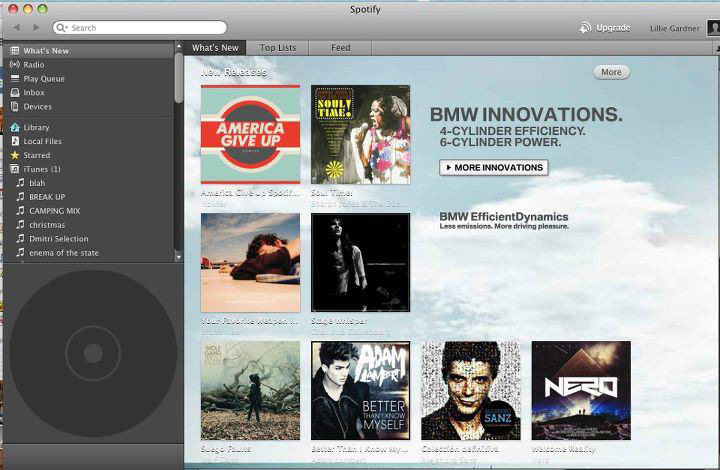 Poster displayed in the window of Generation Records in New York City.