The Lost Art of Handwritten Communication
 Handwritten notes are one of the most personalized and creative forms of communication, but they are quickly disappearing in today's digital world. Letters indicate extra investment and are likely to be more meaningful because of the effort put into them, making them a unique and exciting alternative to online communication.
Physical letters can be more tangibly permanent, as many people treasure notes and letters forever. Digital messages are sent so frequently that they lose their importance. This book aims to remind people that handwritten notes are essential to helping us value our communication with one another.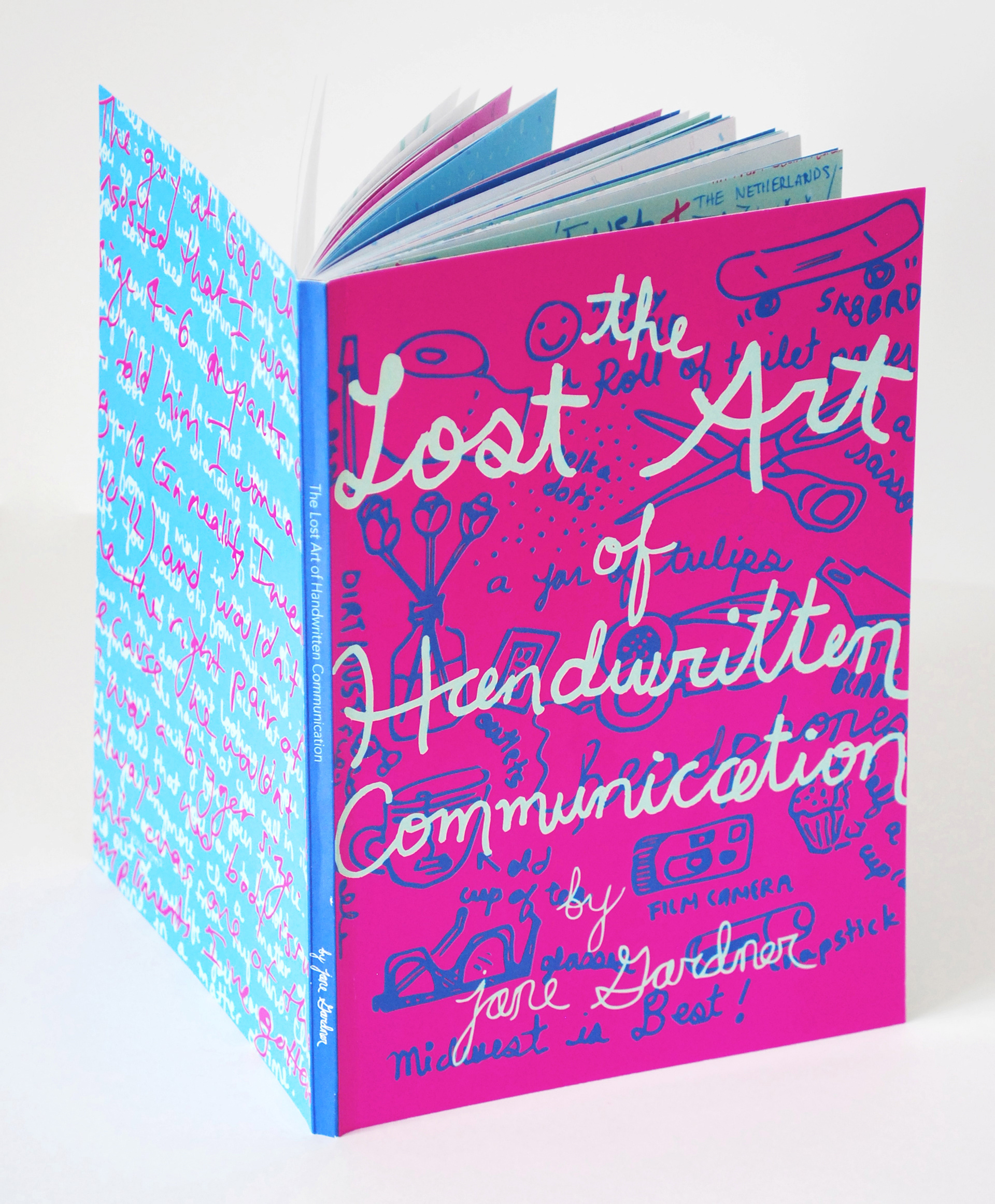 For this project, I mailed question cards to 100 random addresses. I also posted over 100 question cards with envelopes to collect responses around my neighborhood. The cards asked simple, positive questions such as, "What made you smile today?" to intrigue people and inspire them to participate.
In return, I received 150 cards with thoughtful responses to my questions. These included personal stories, drawings, doodles, or simply one word. The responses demonstrate that handwriting is a creative and personal way to engage people in communication. In addition to being an important form of expression, handwriting has also been scientifically proven to enhance brain development and to make people happier.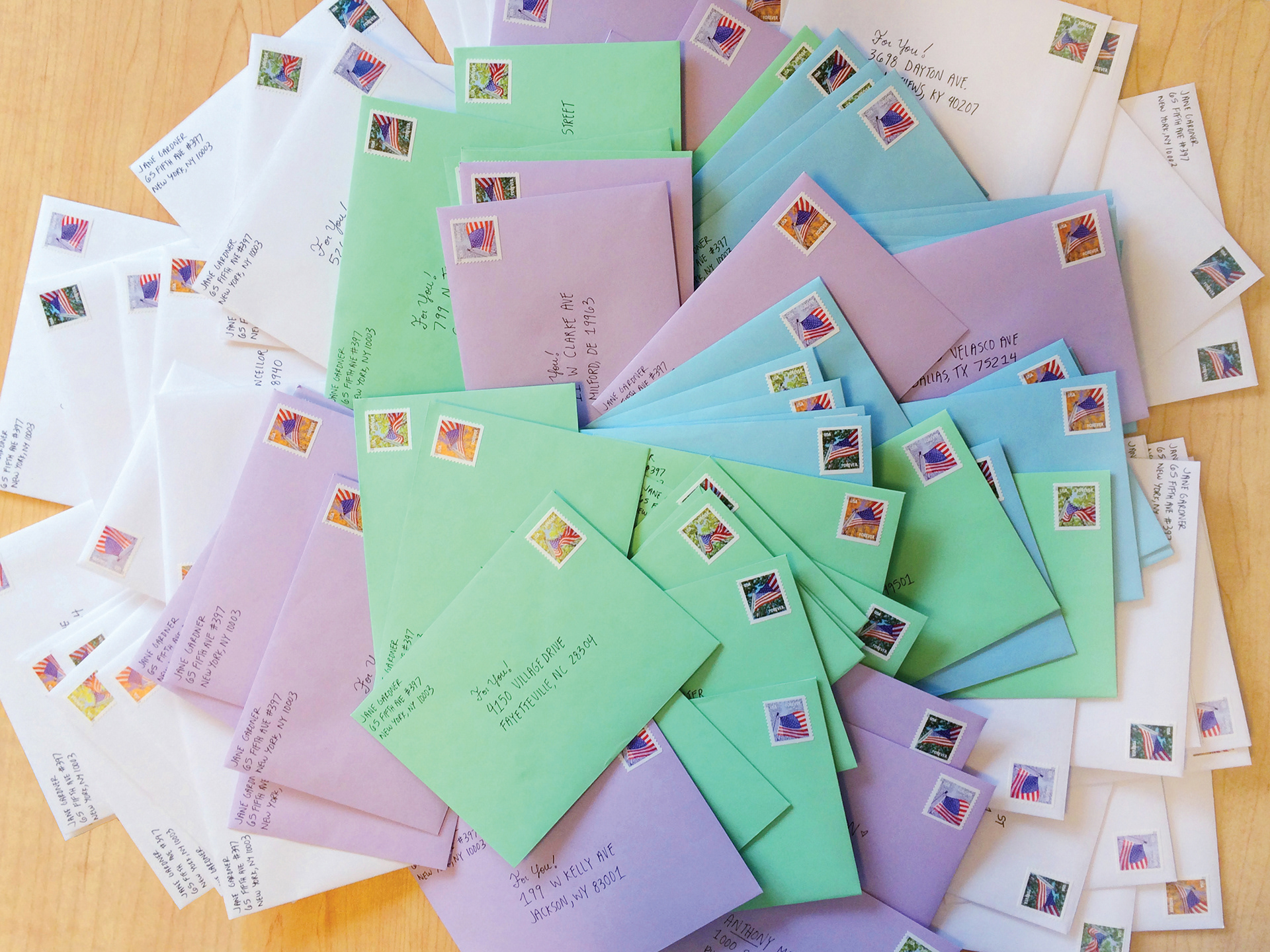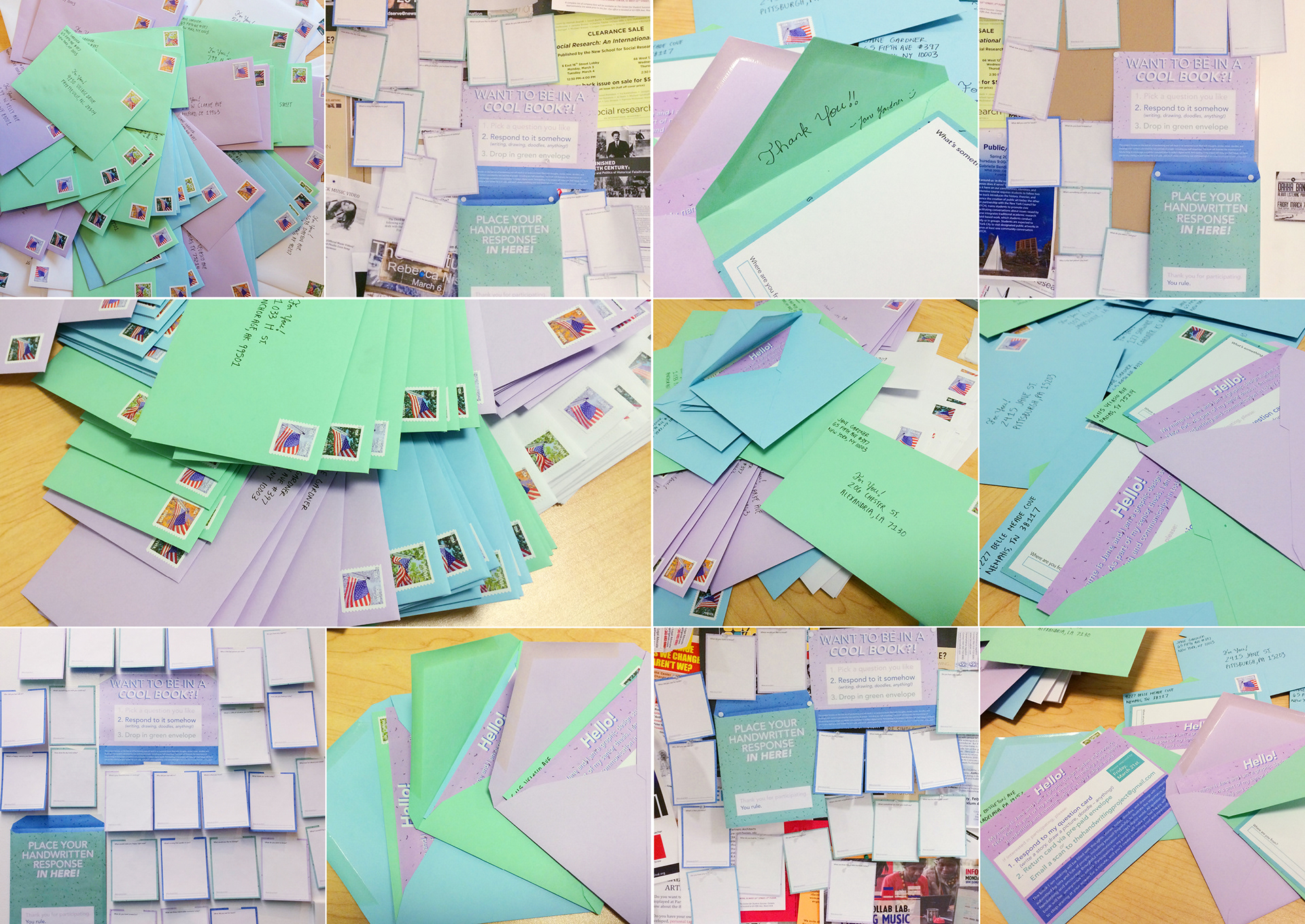 Initial Postcard Designs: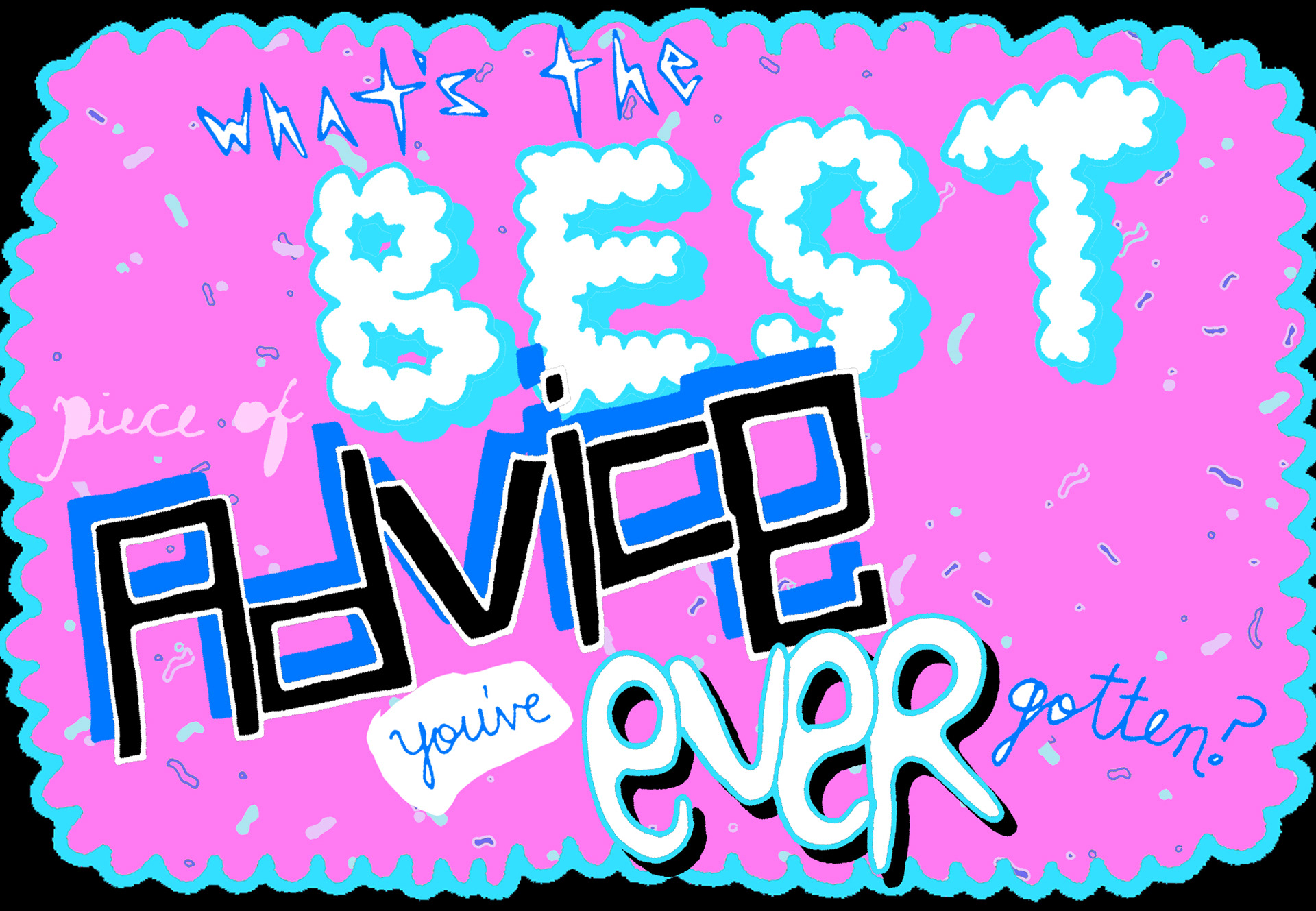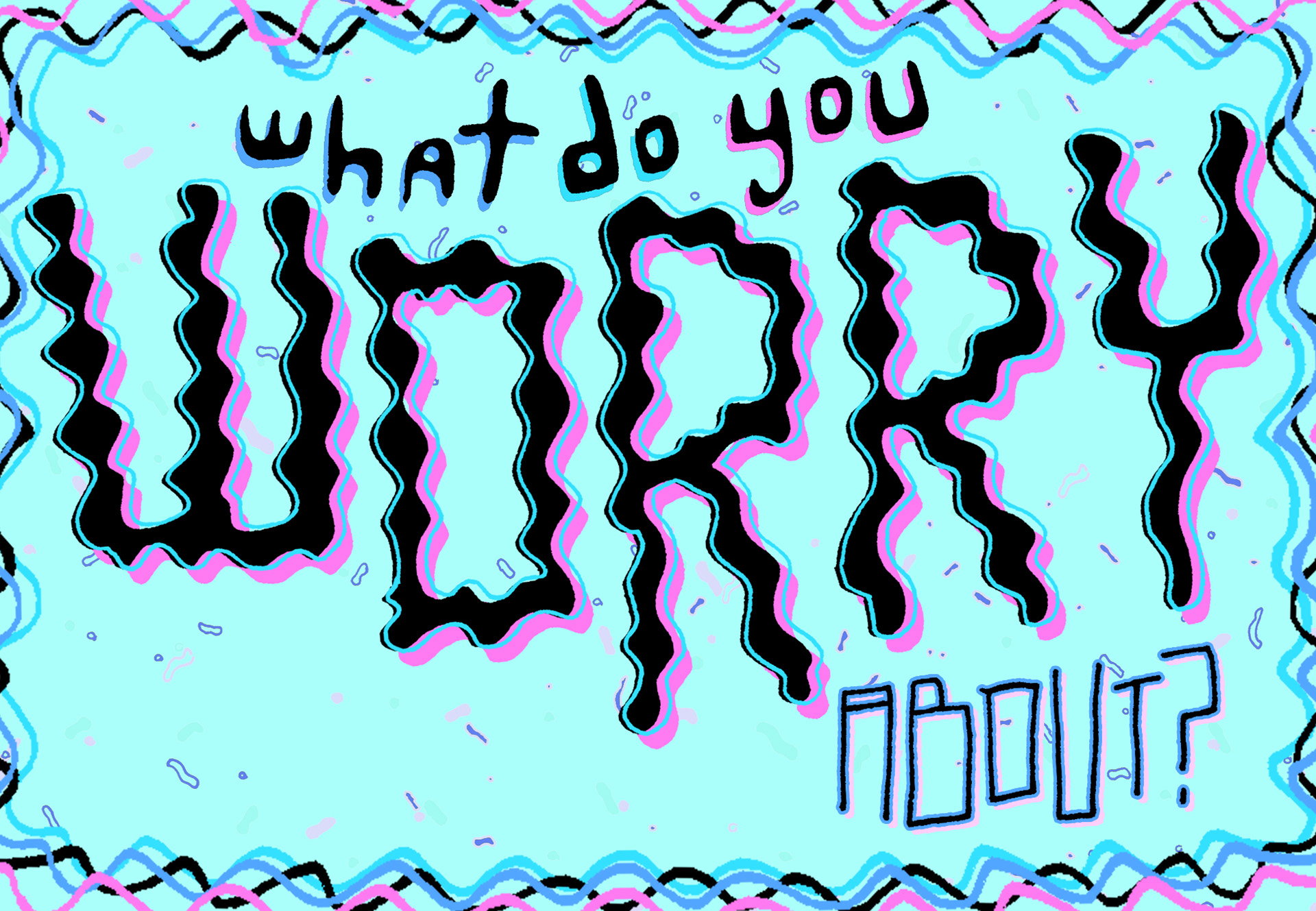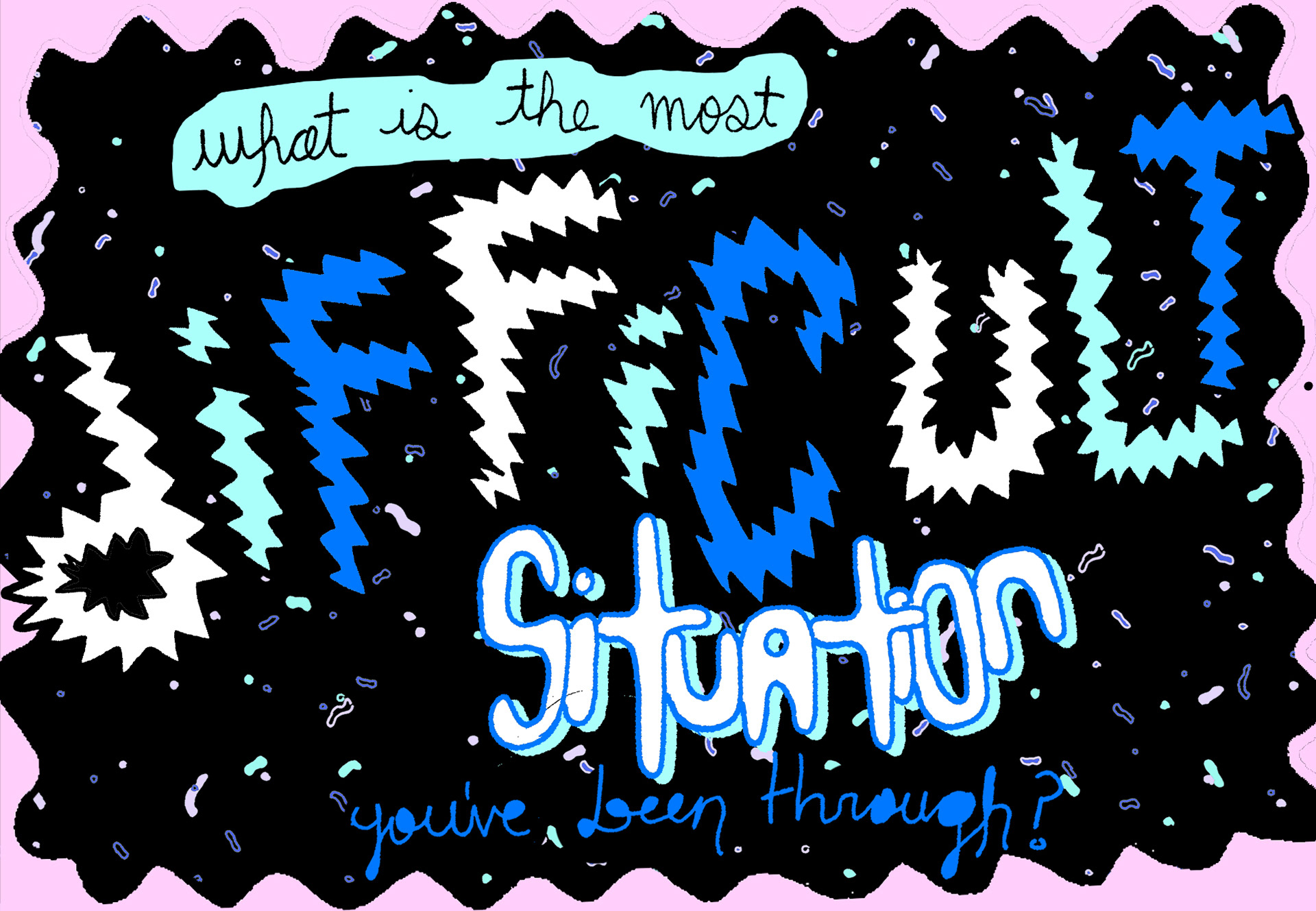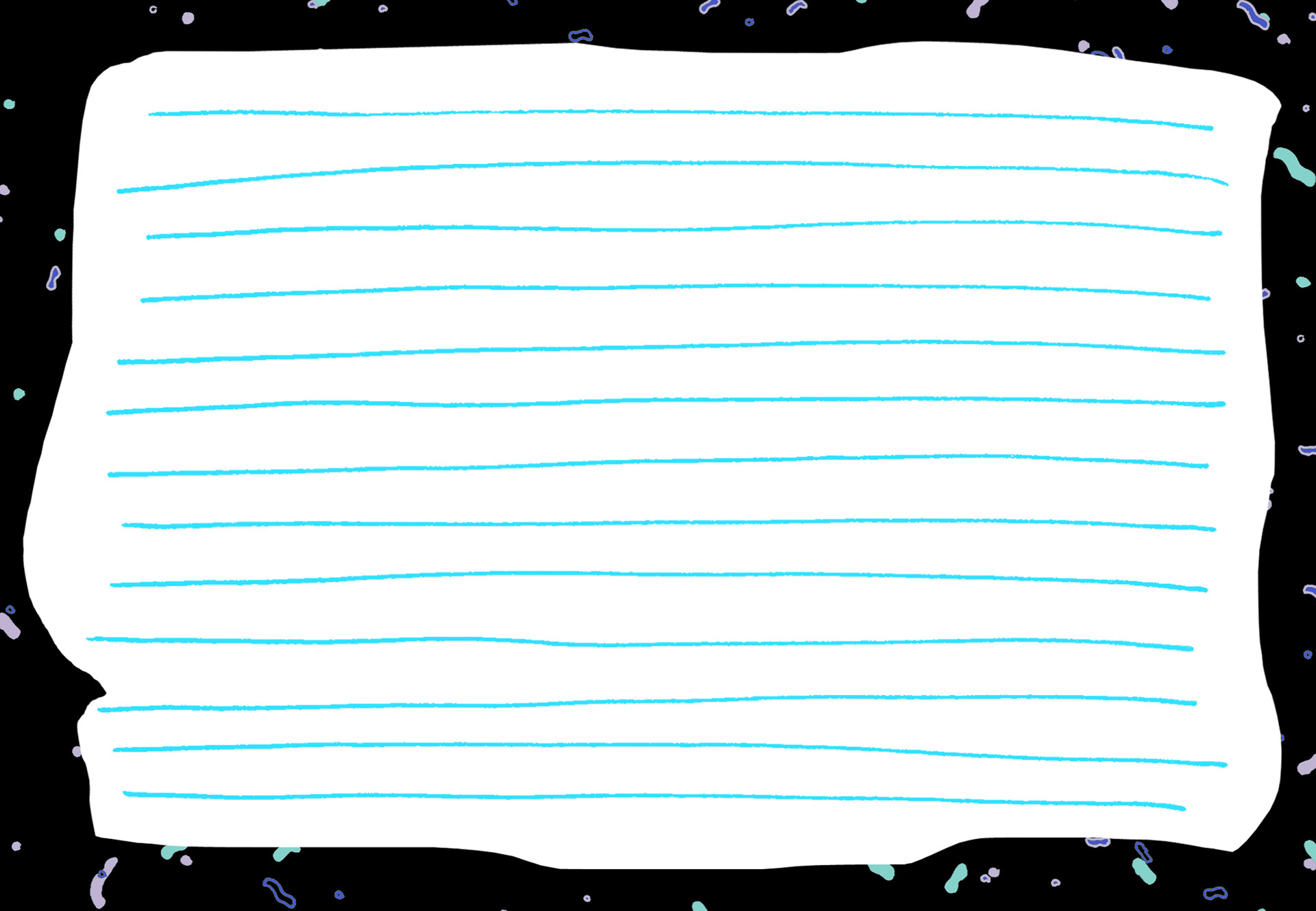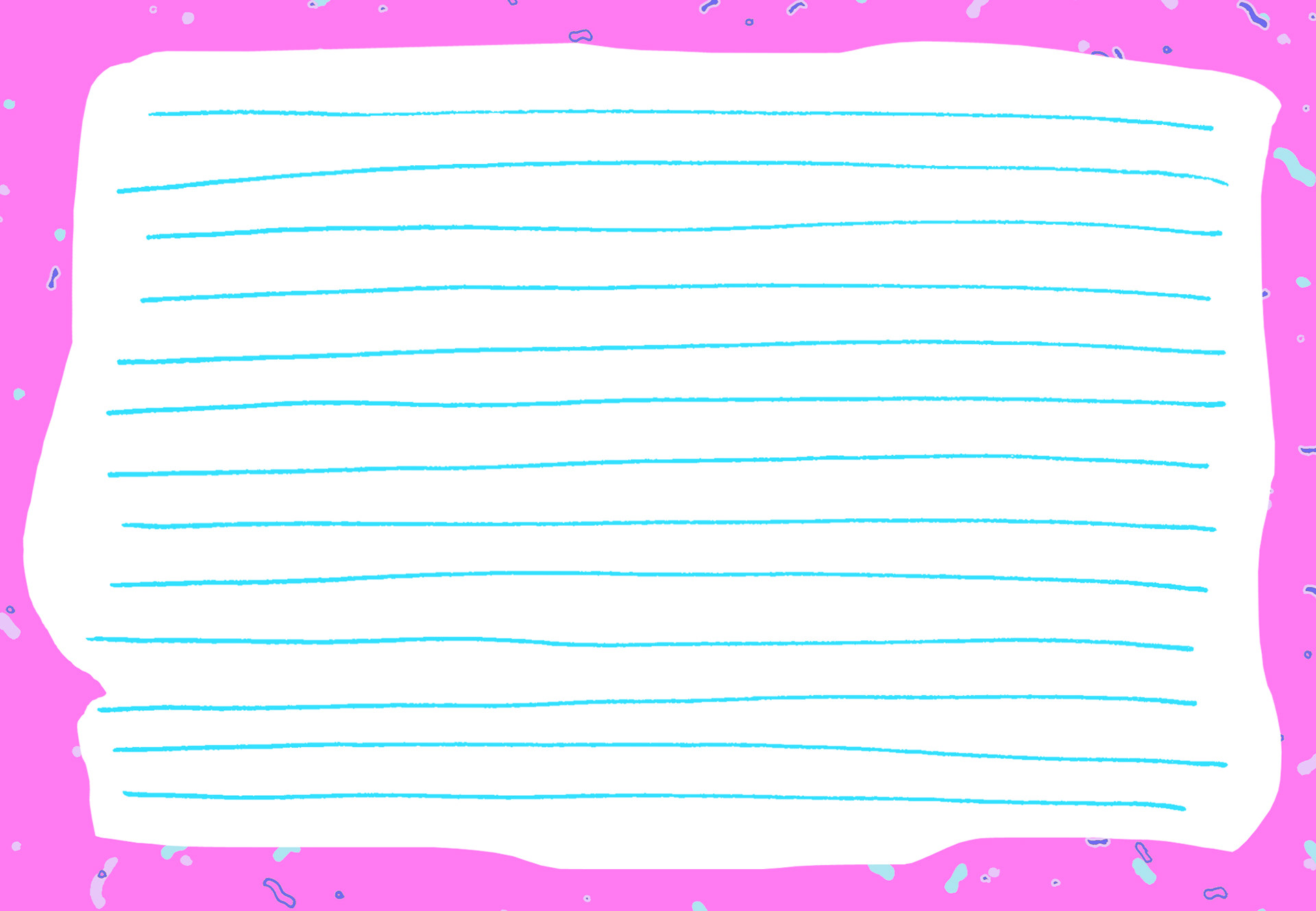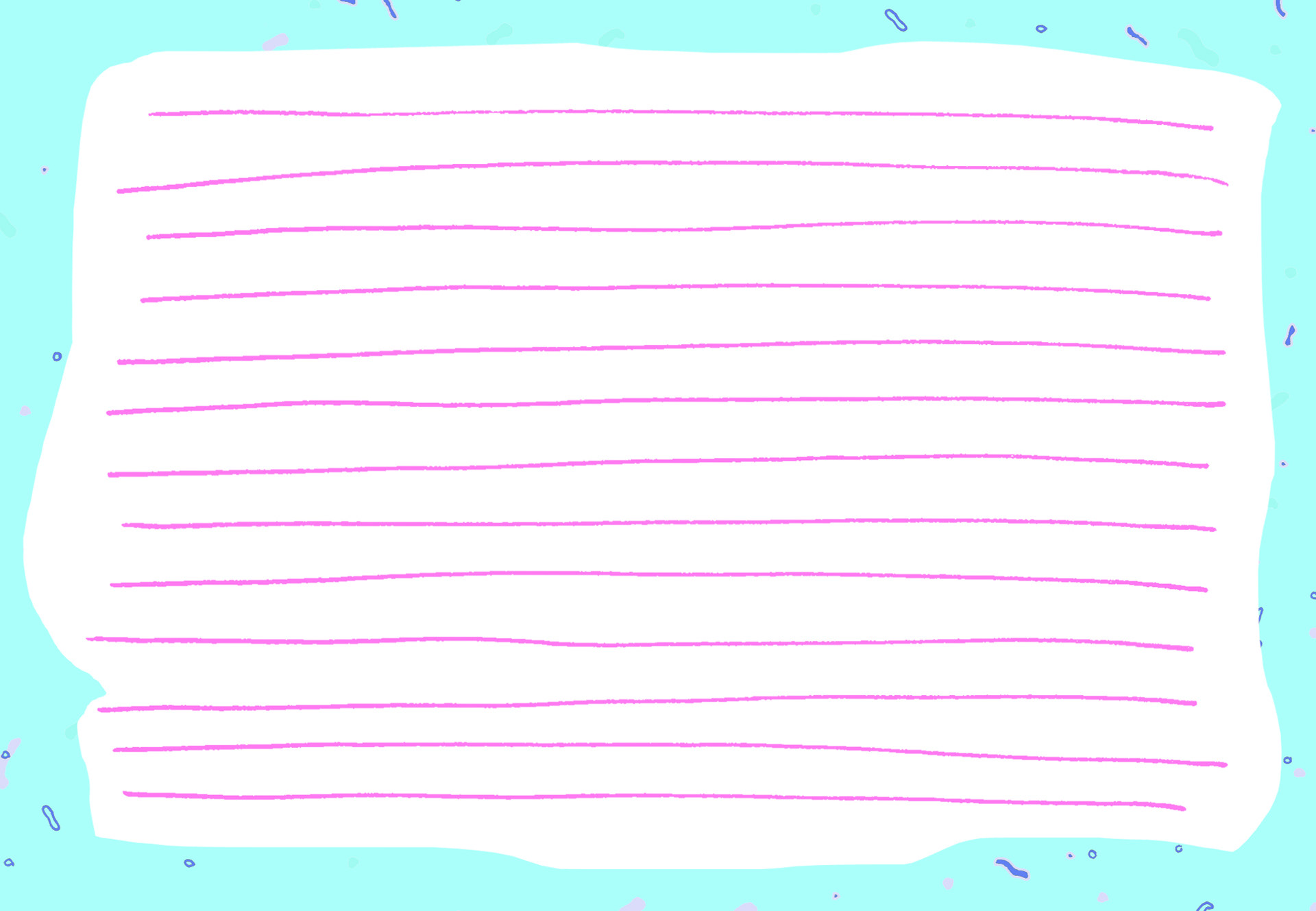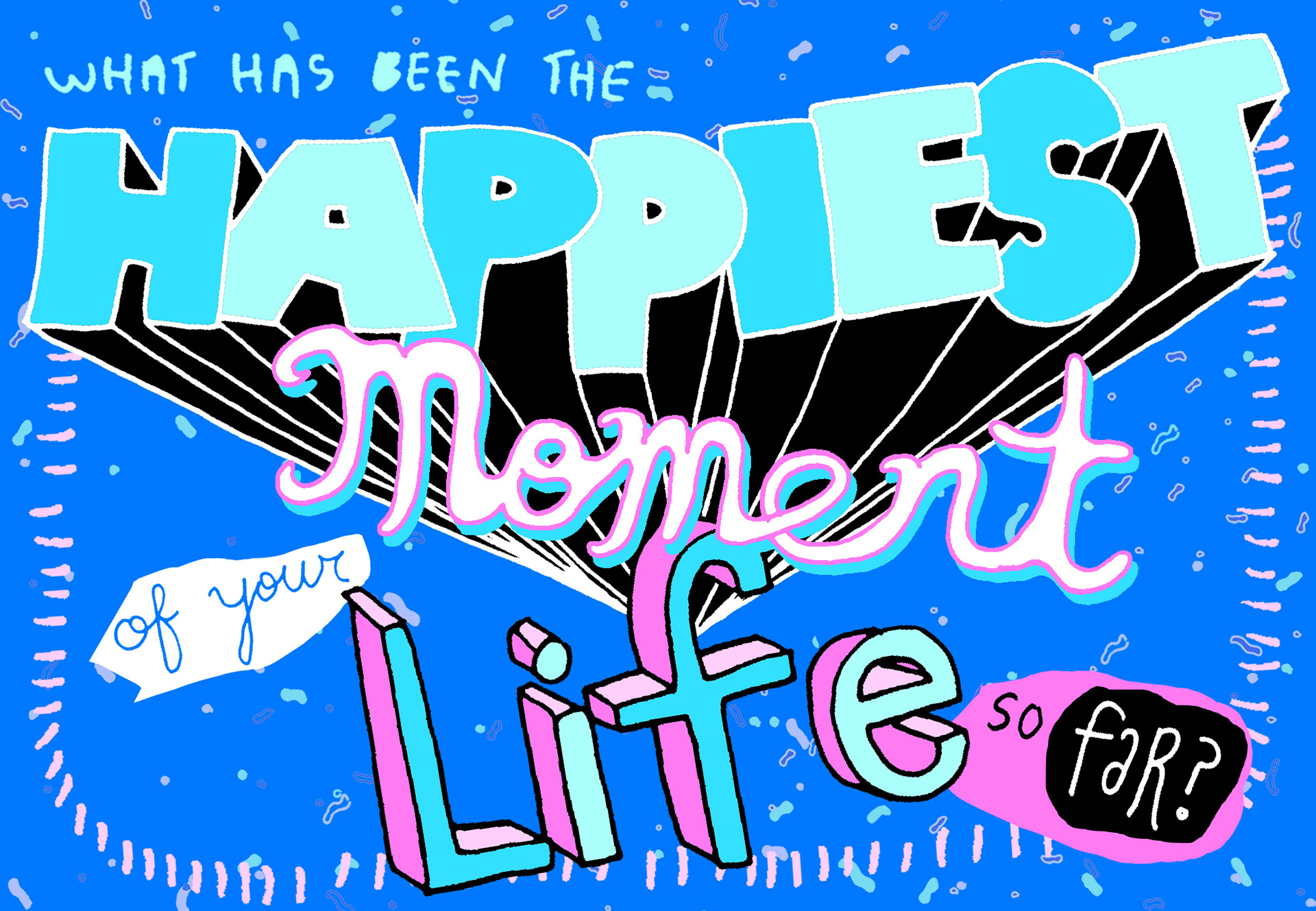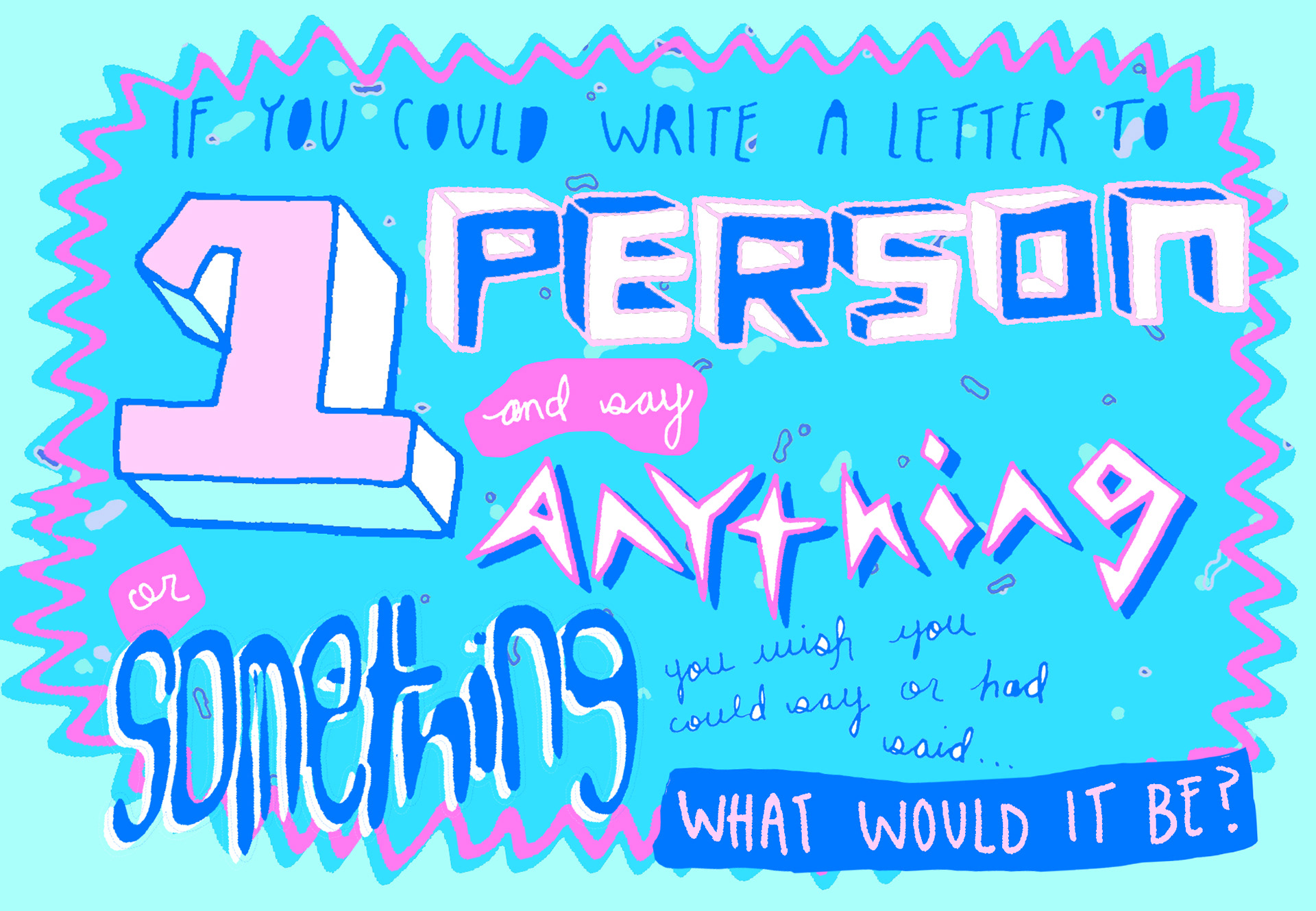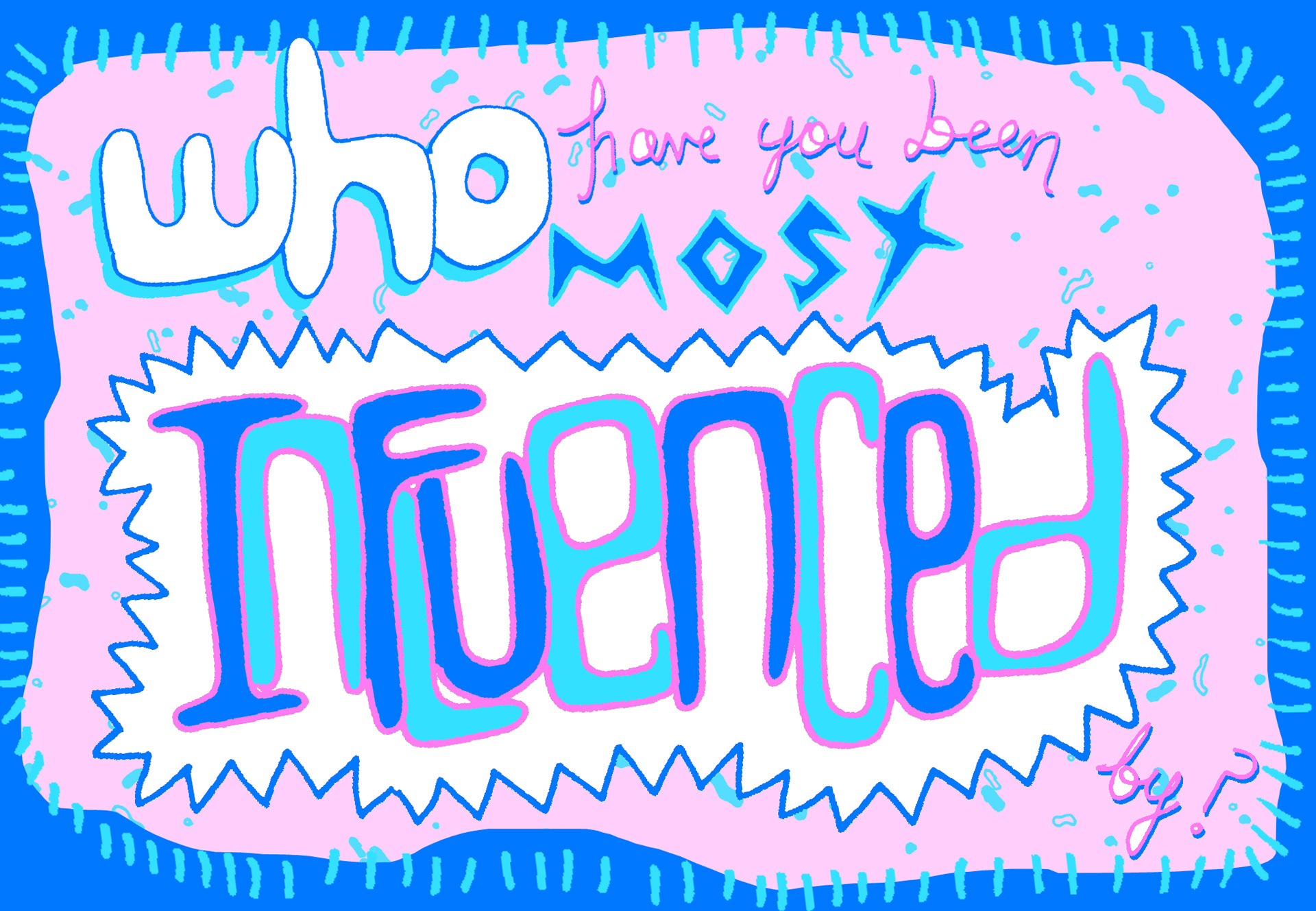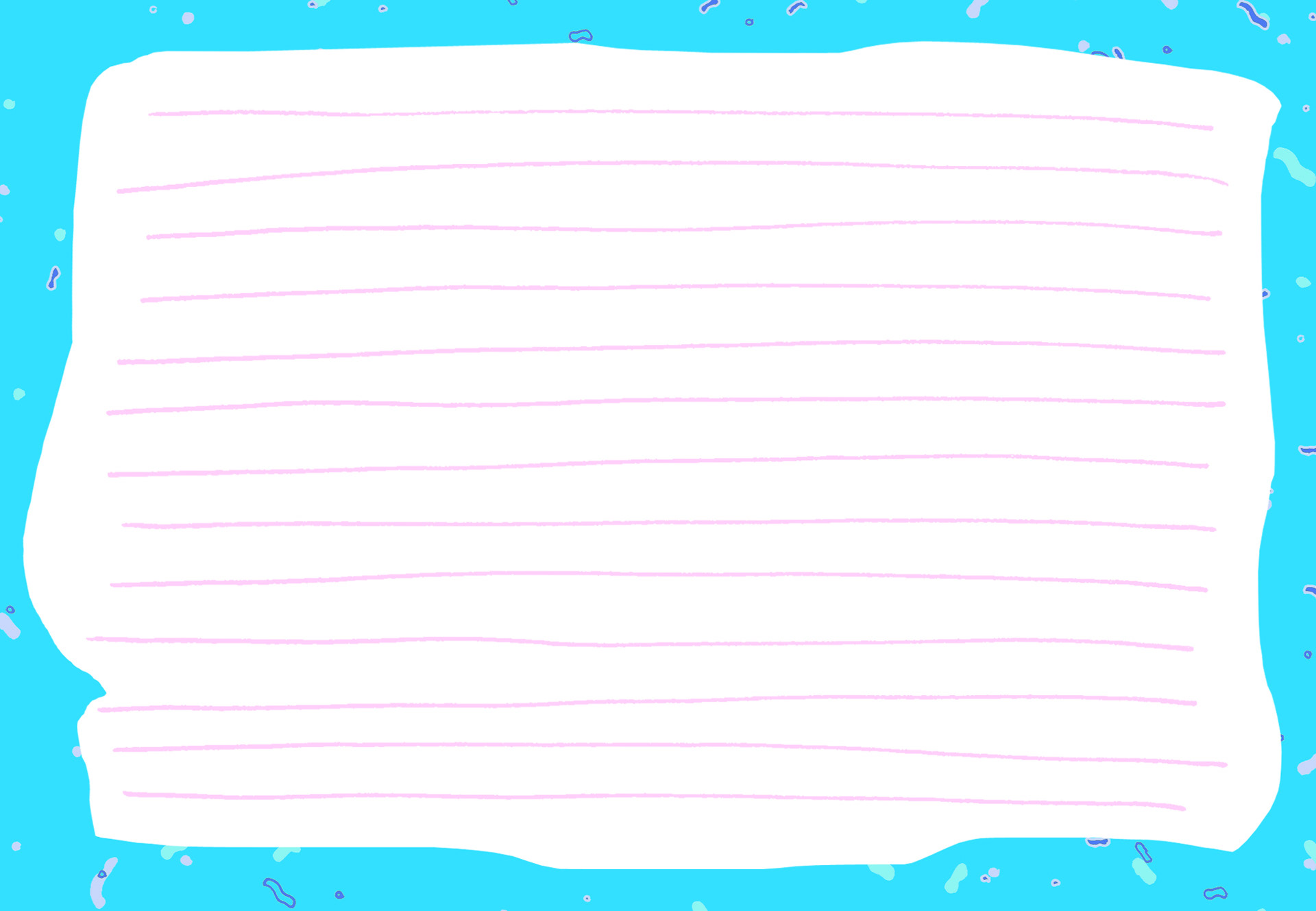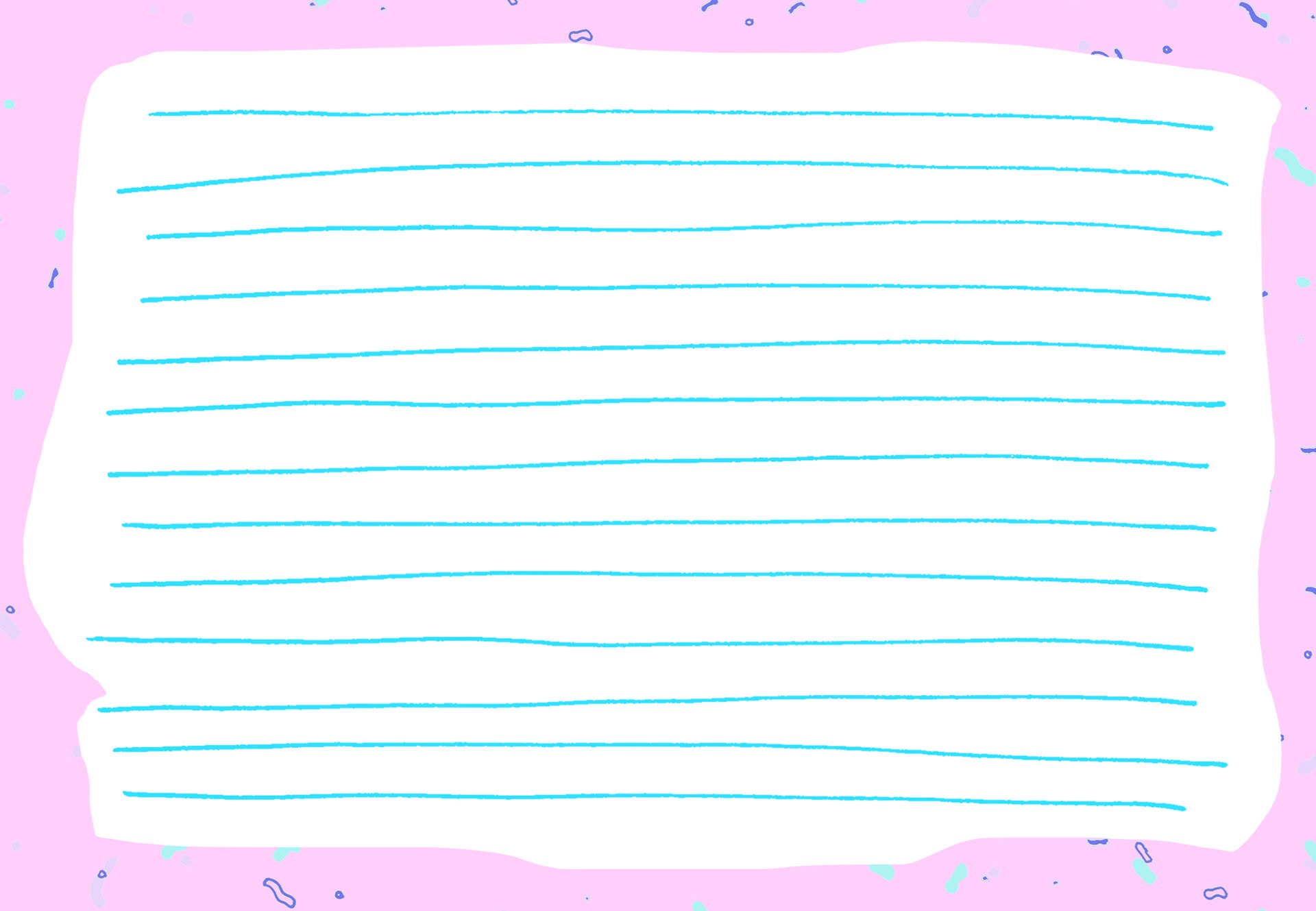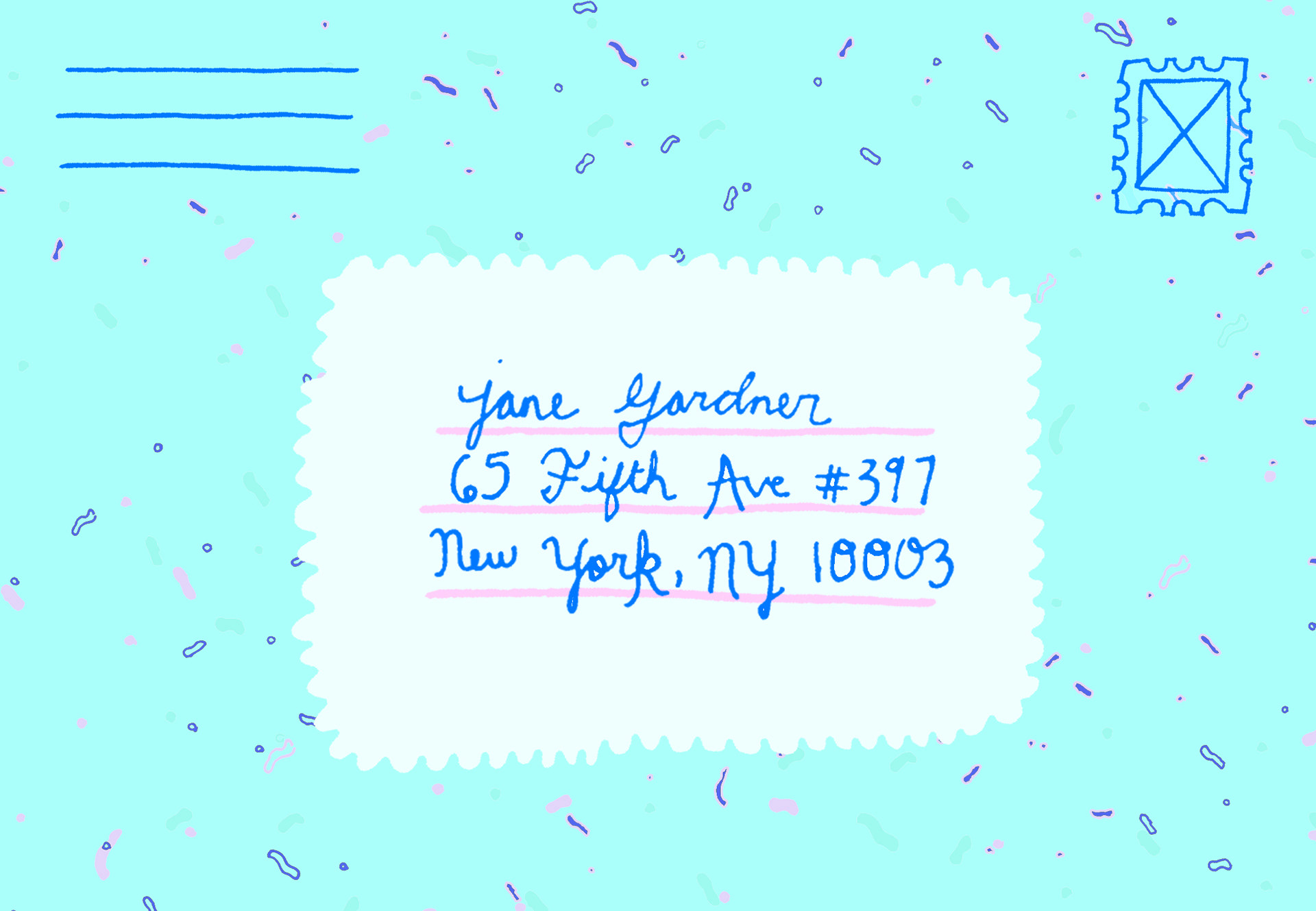 Preliminary Research Zine: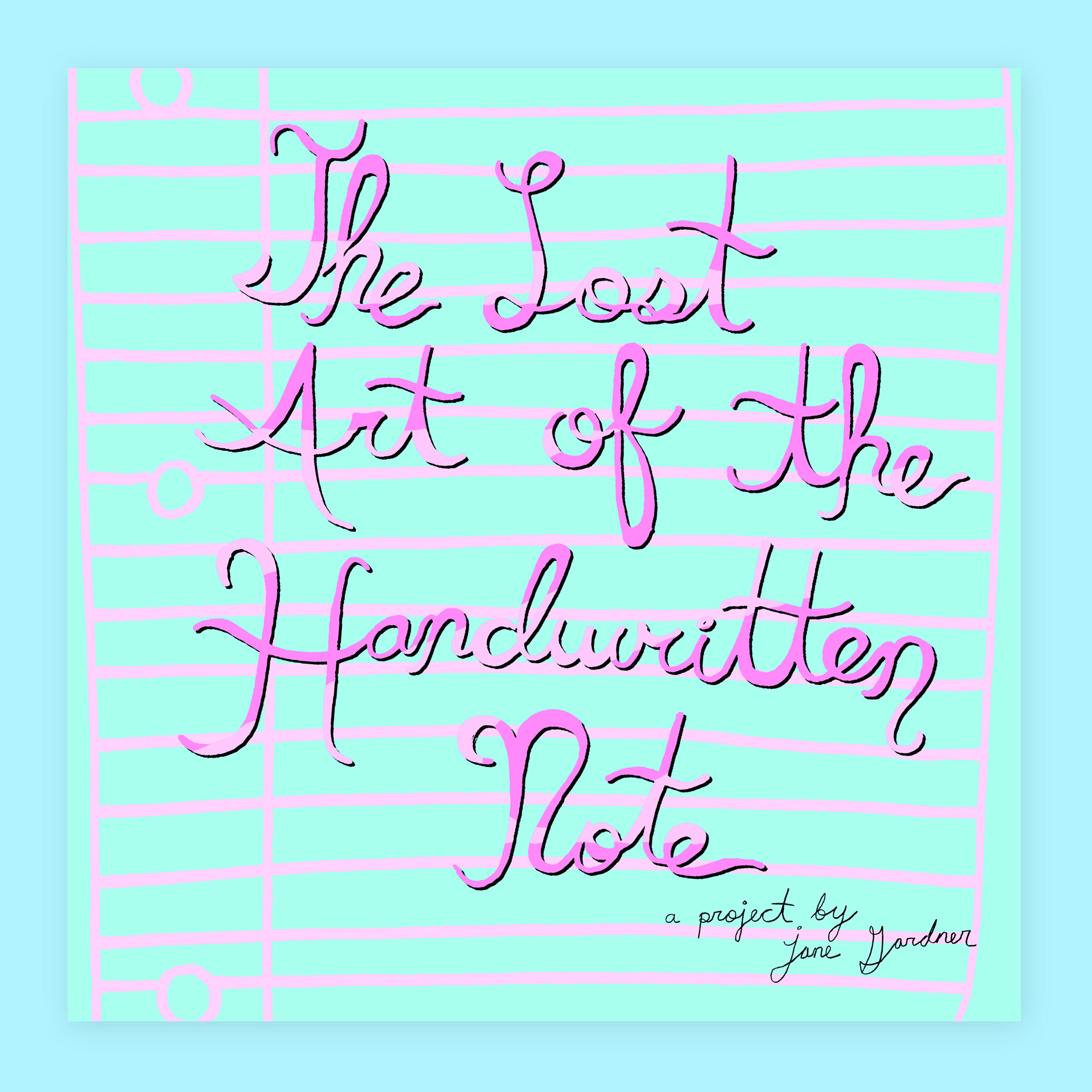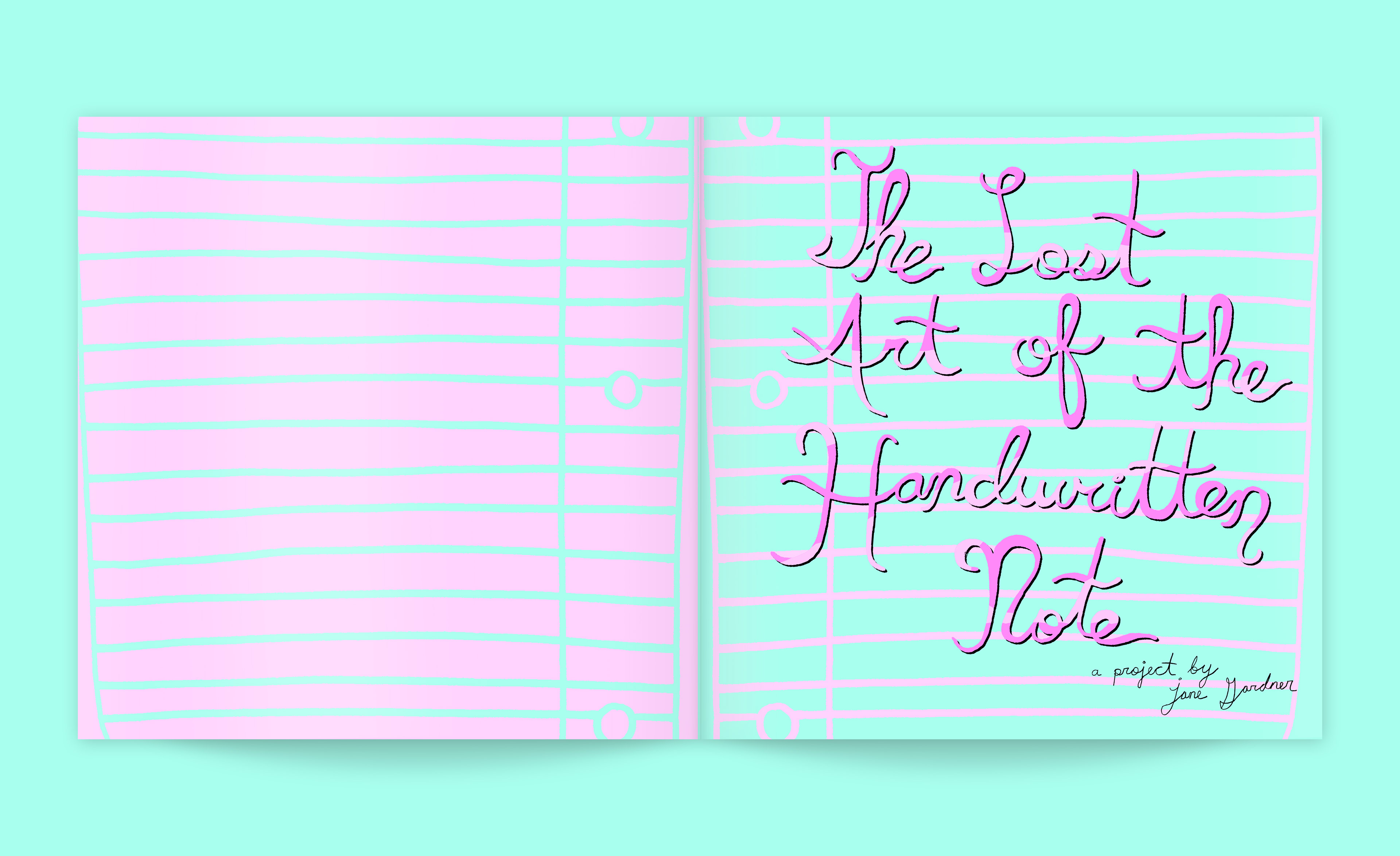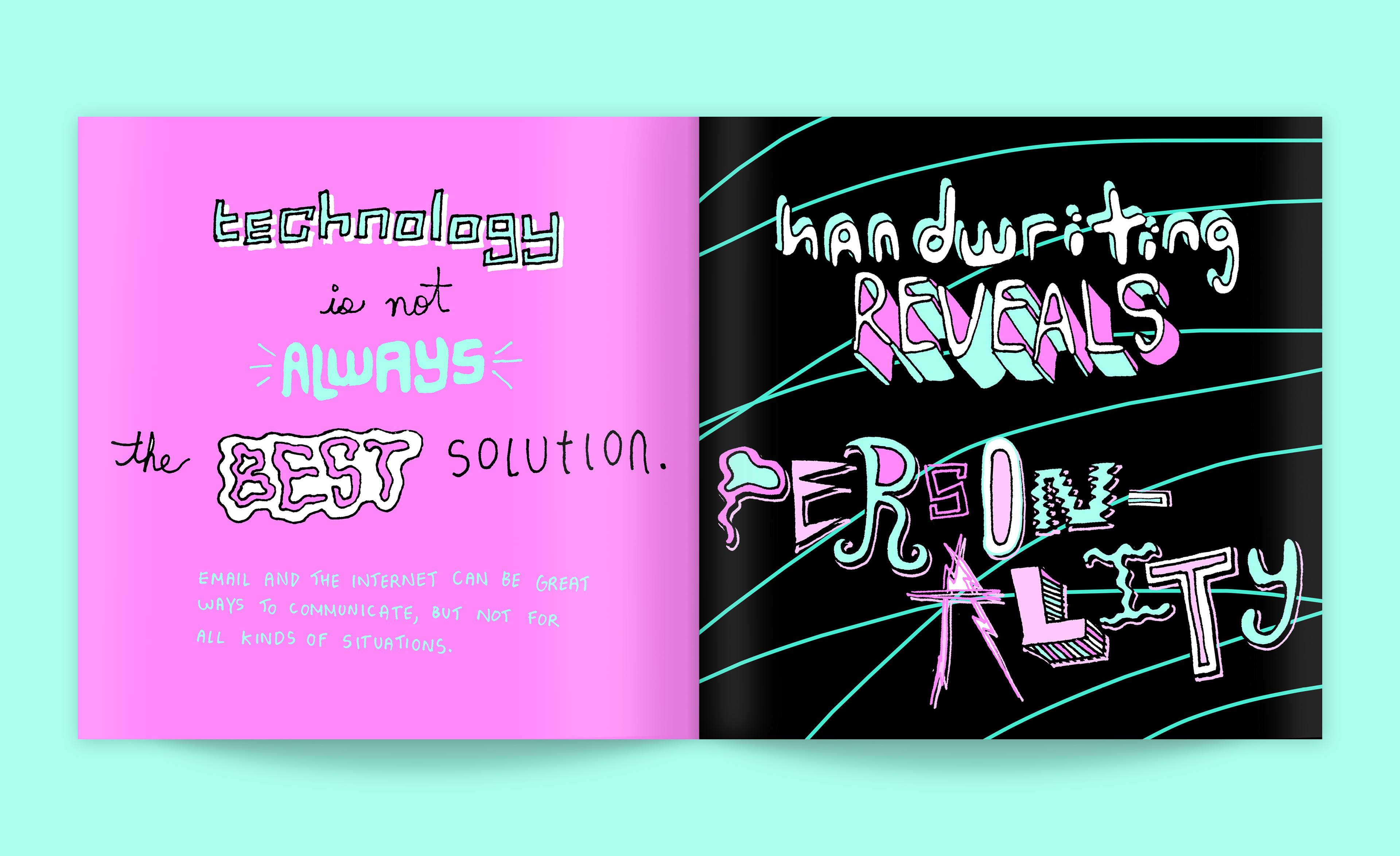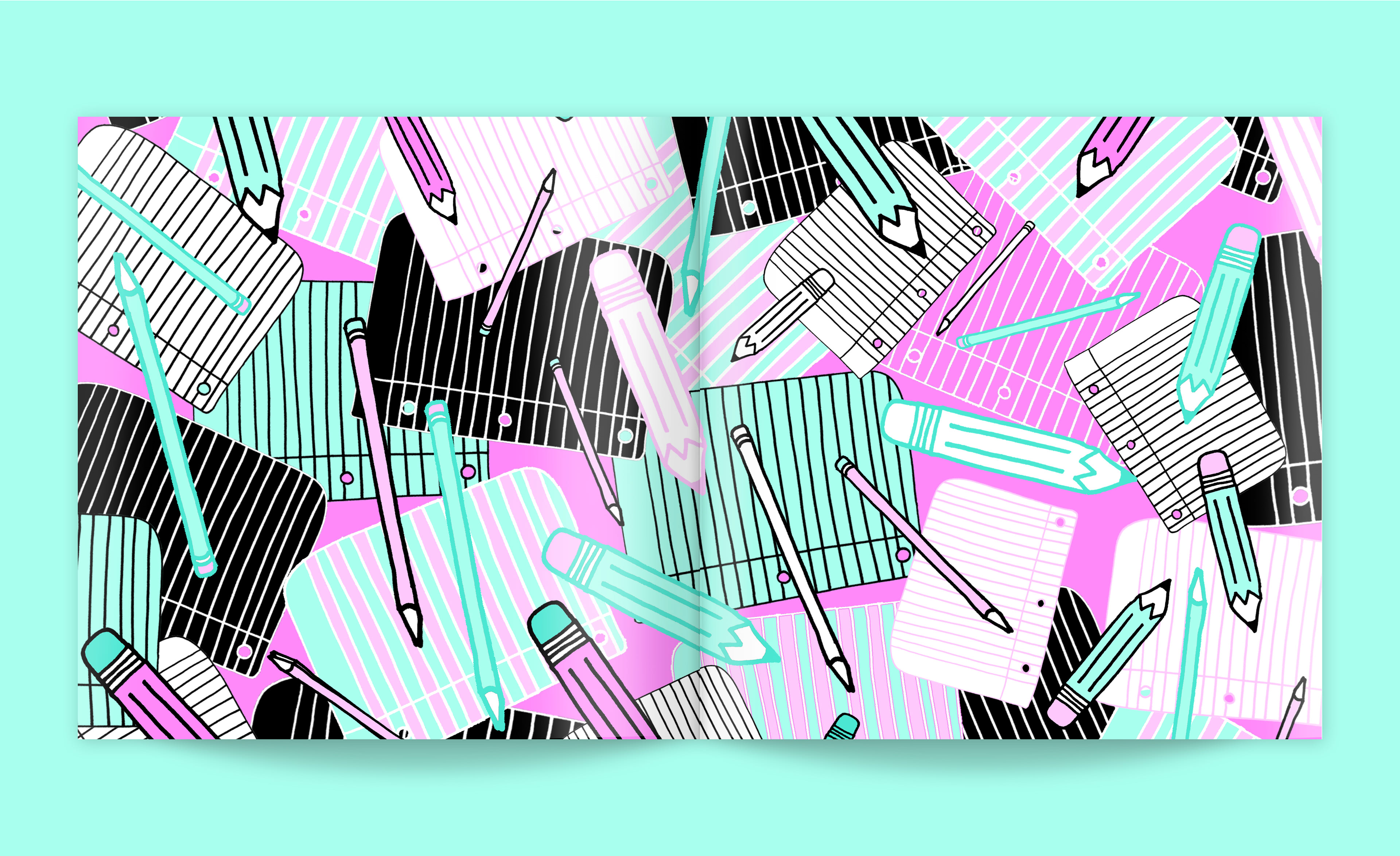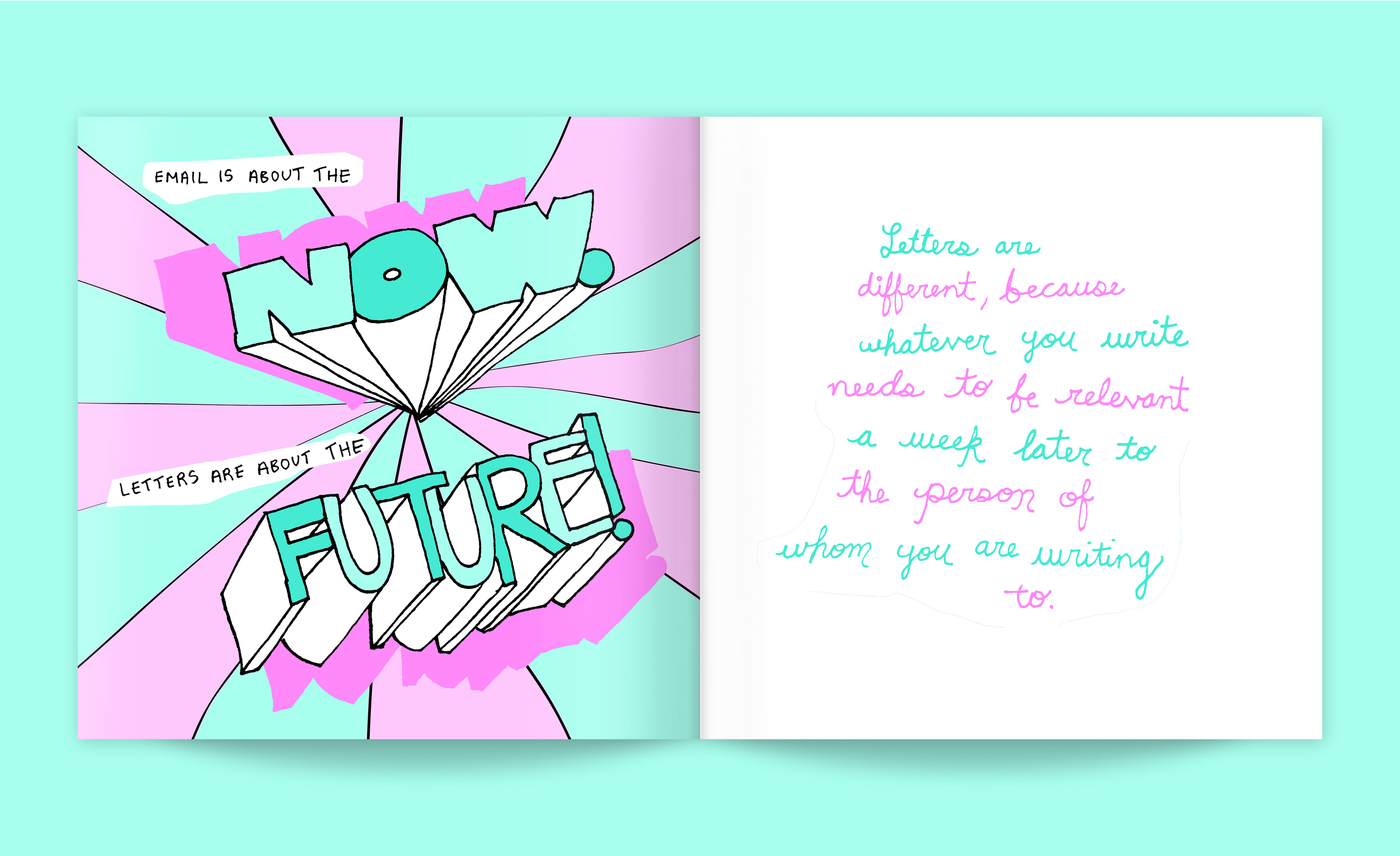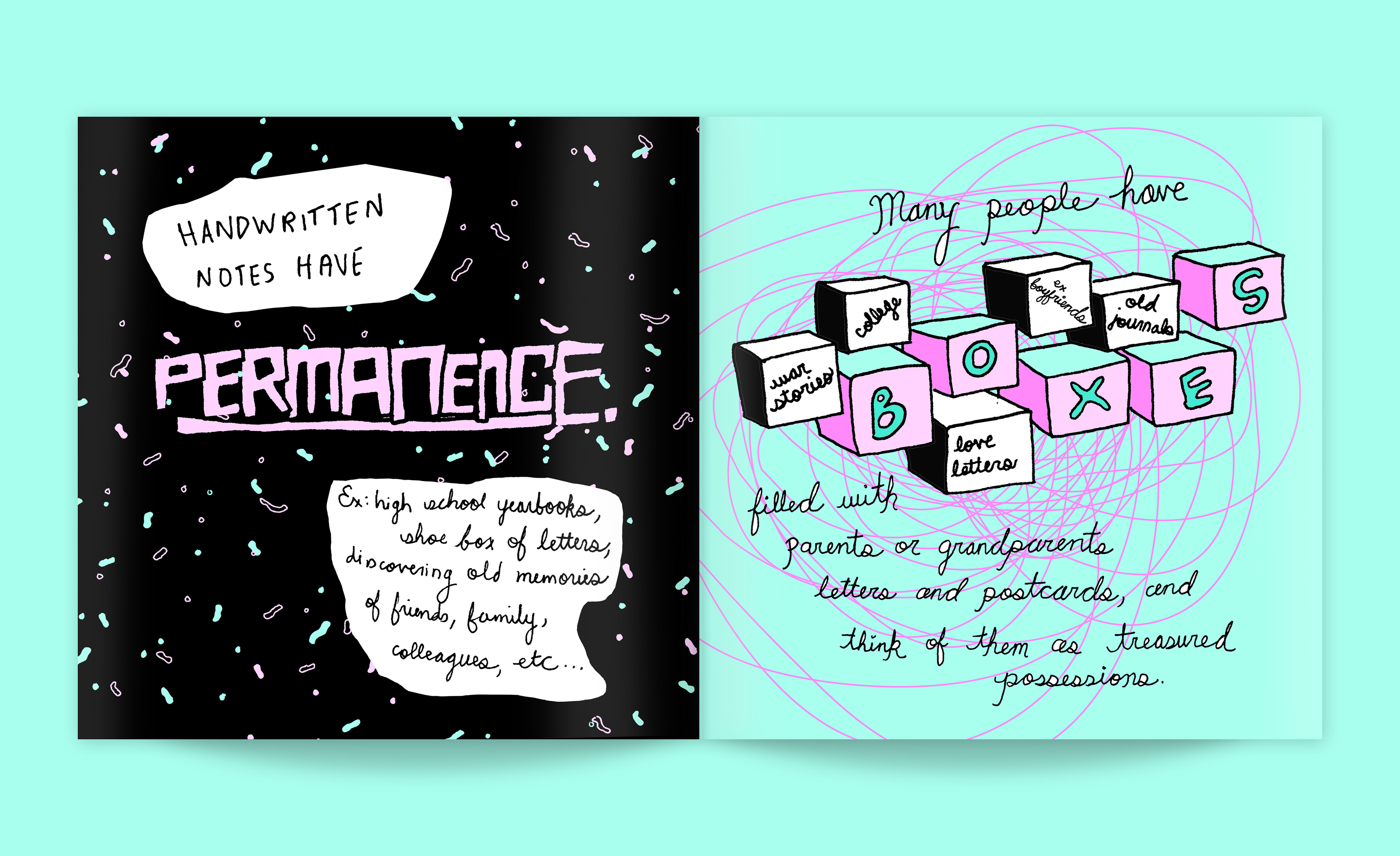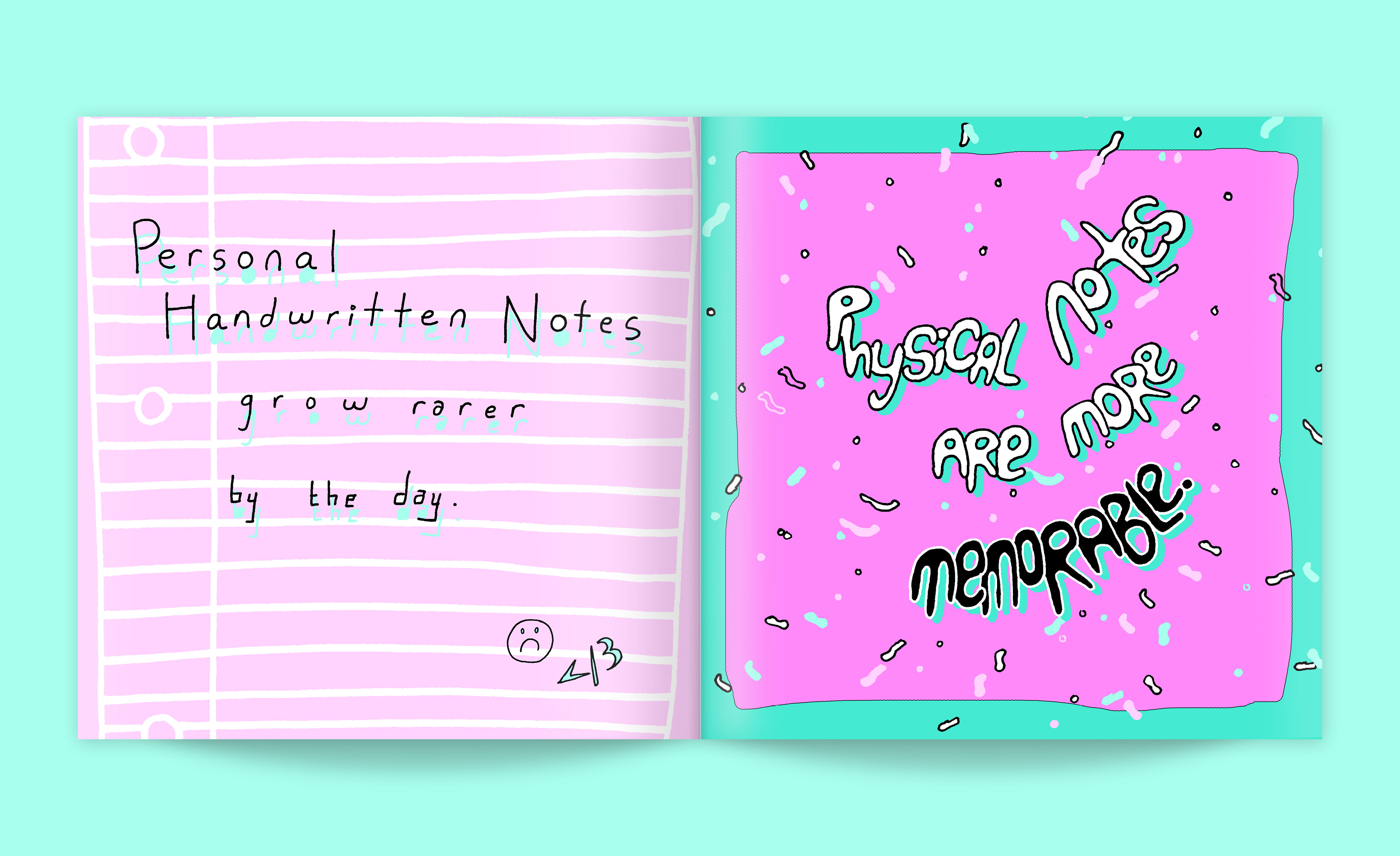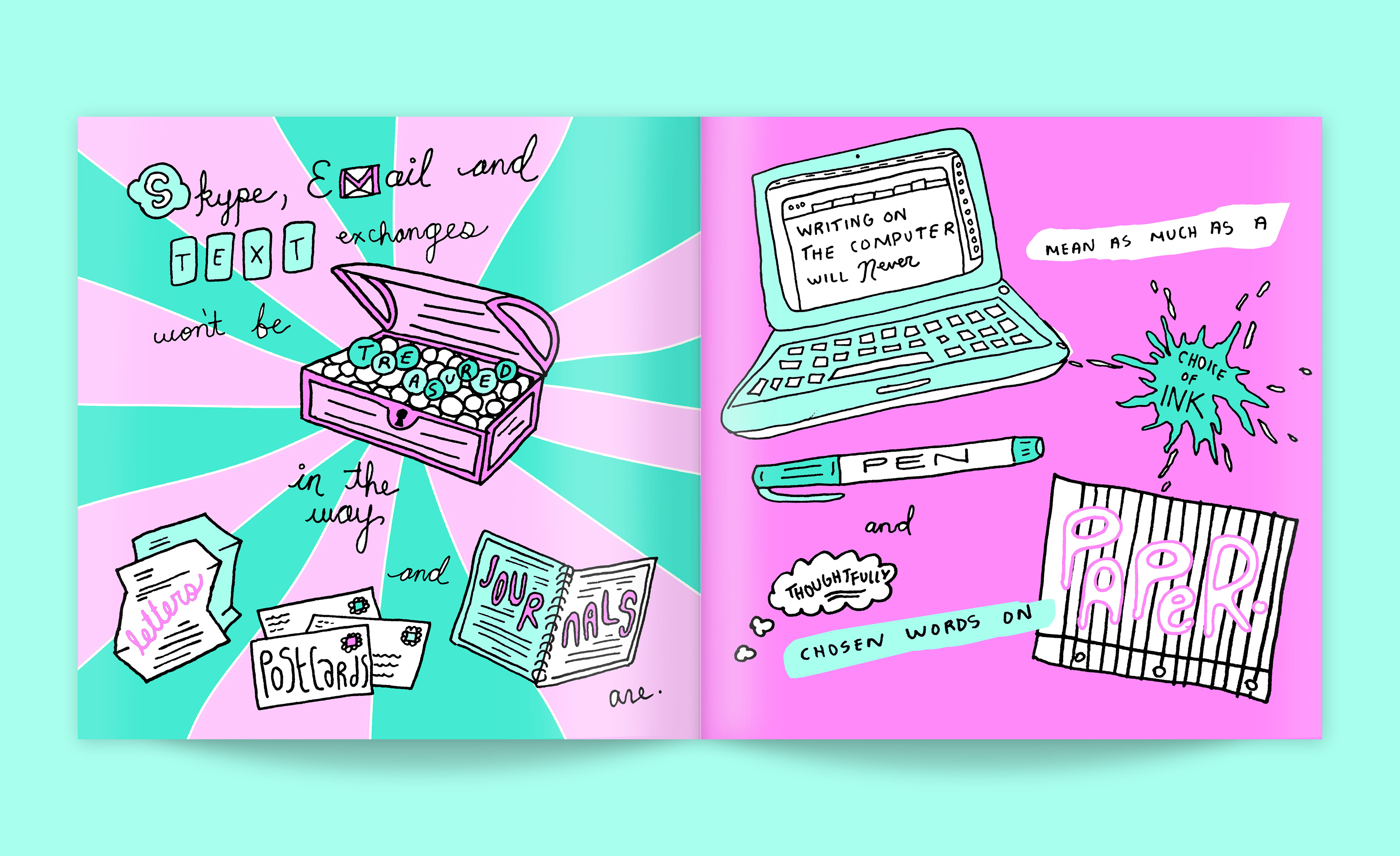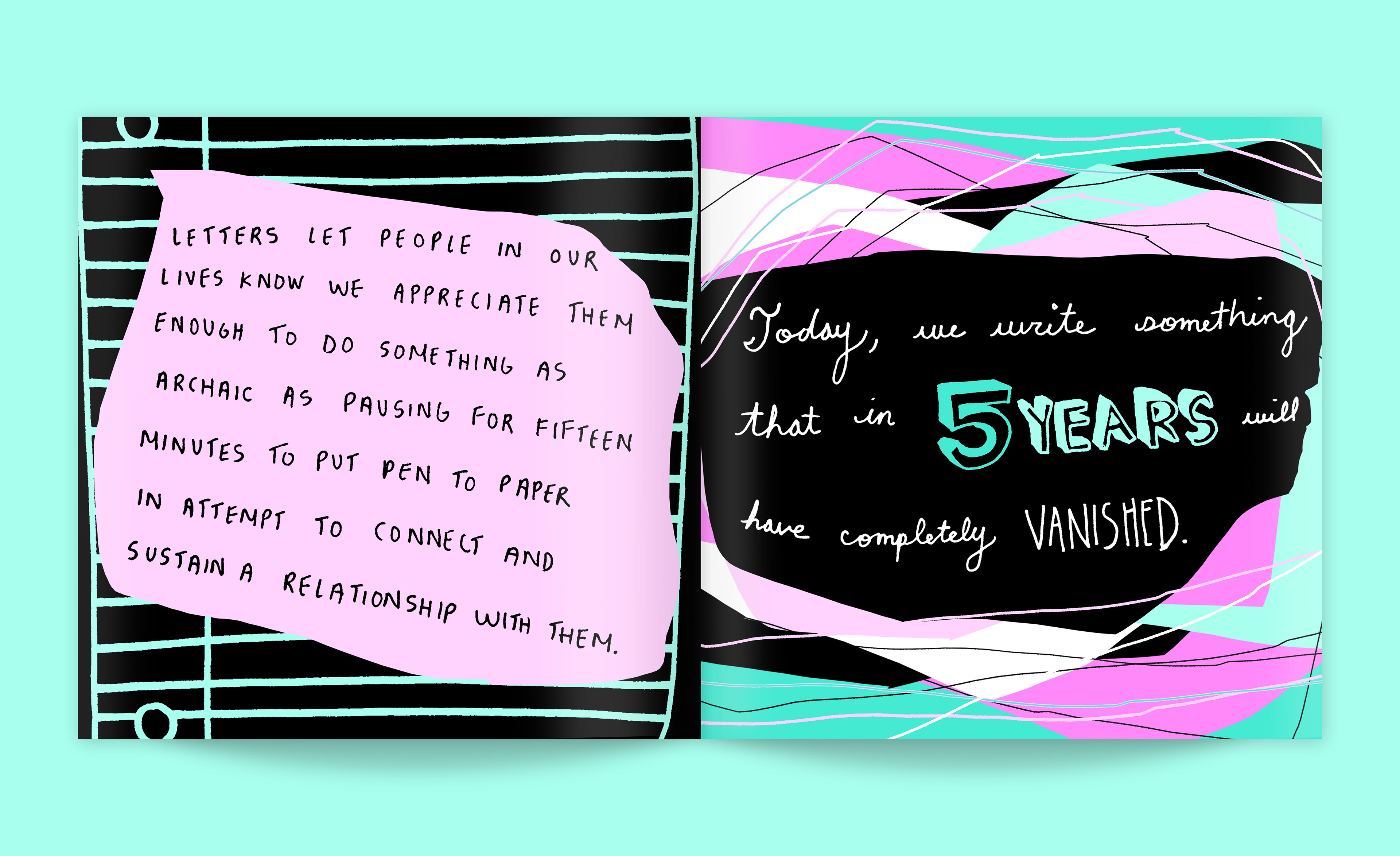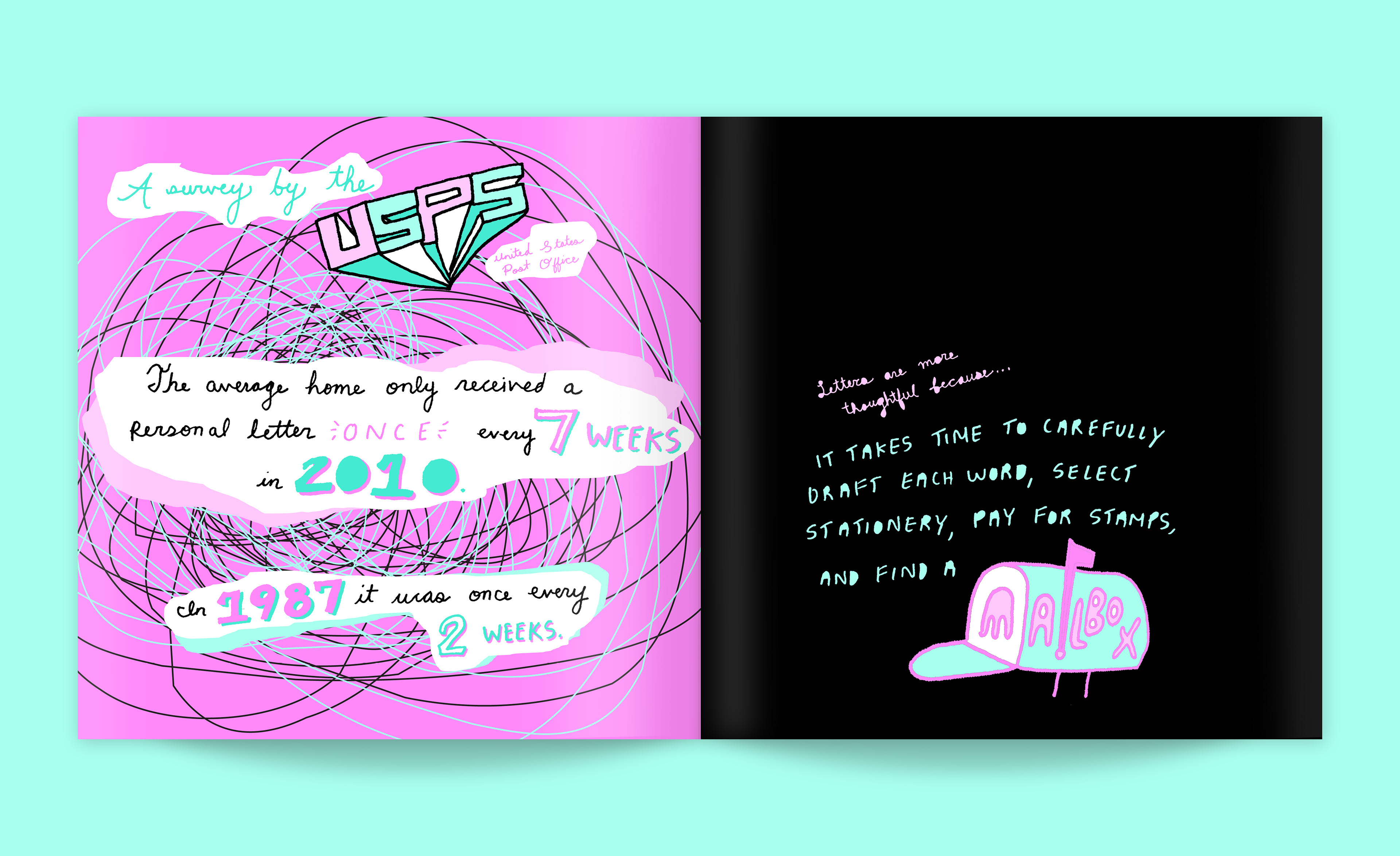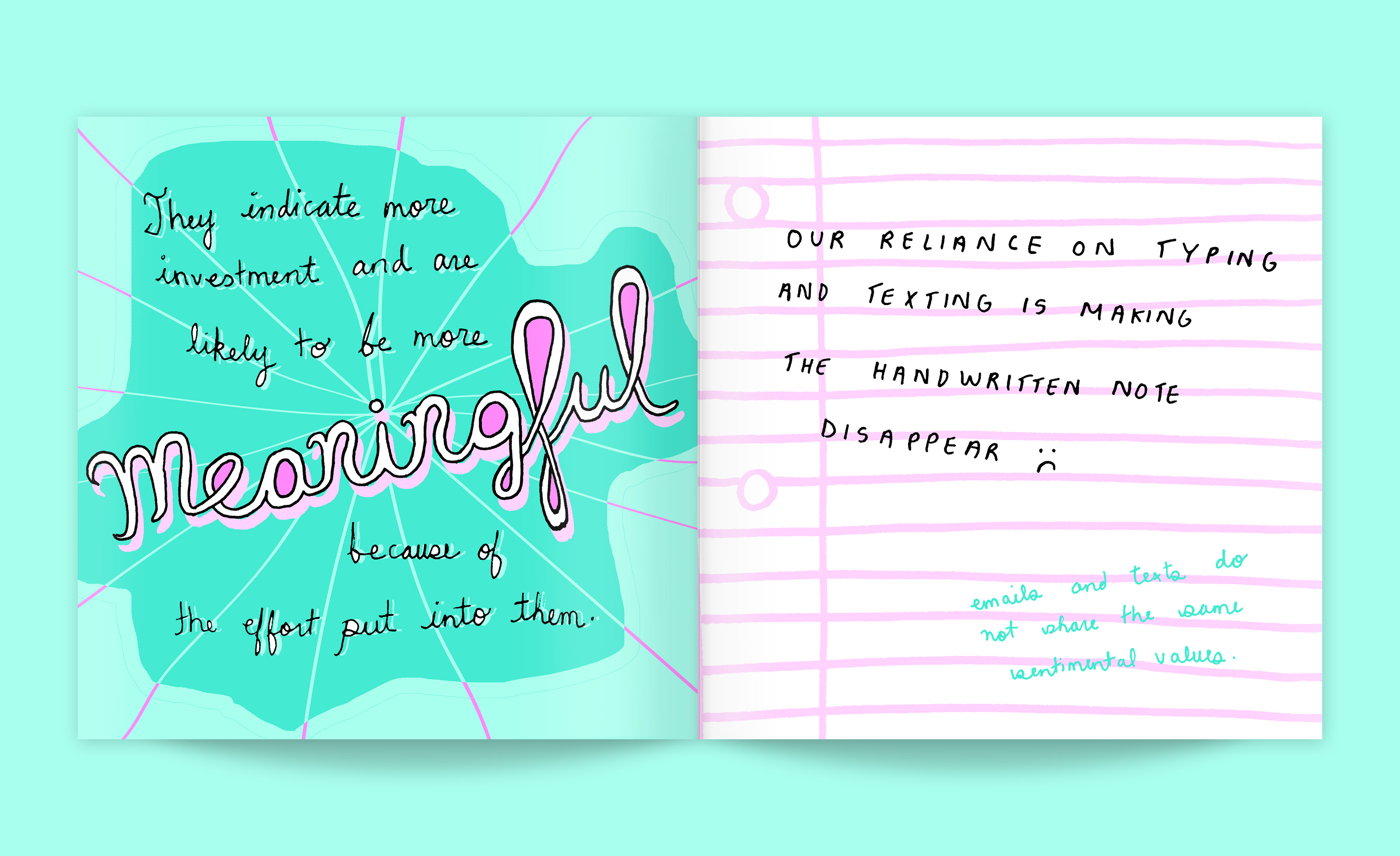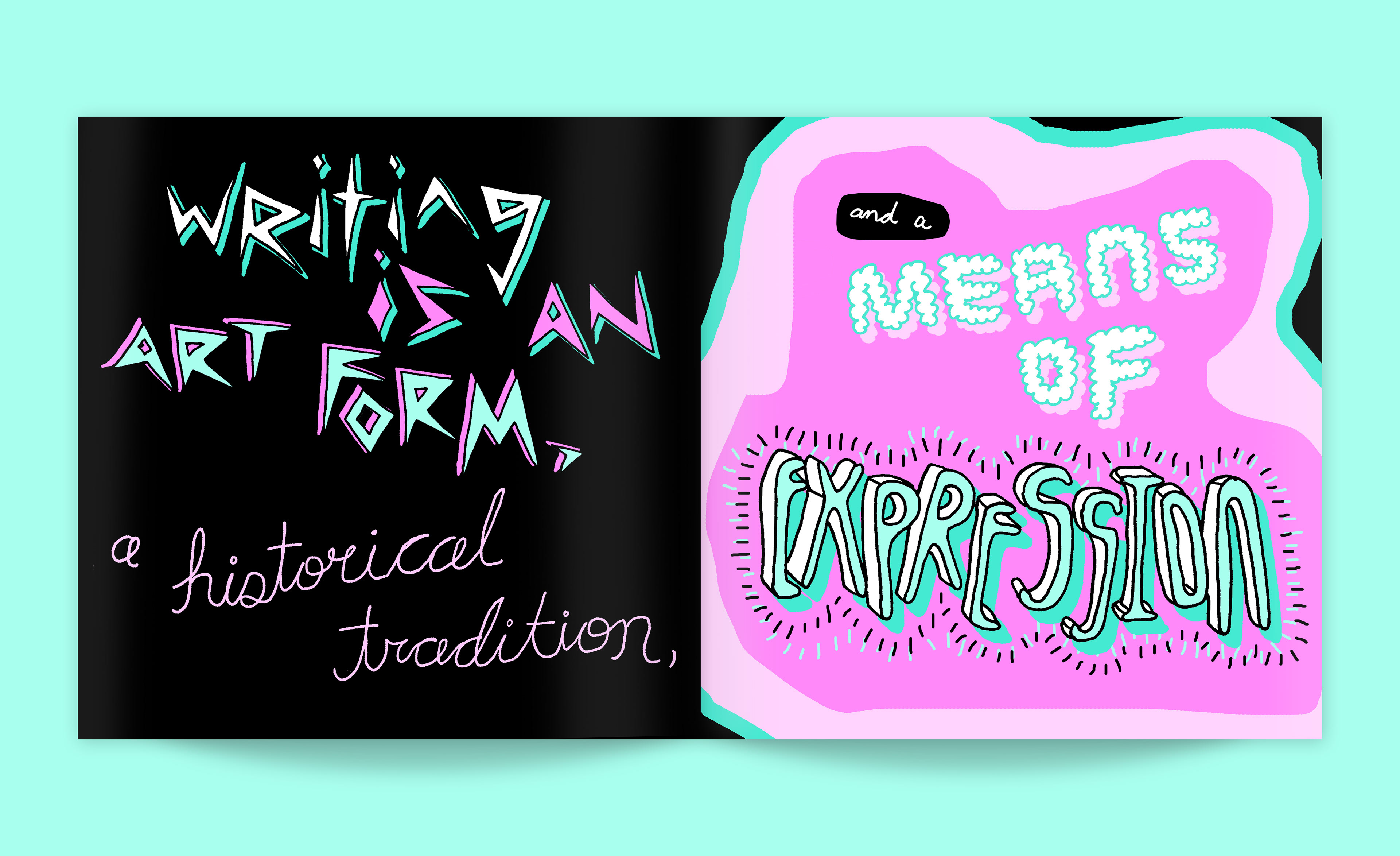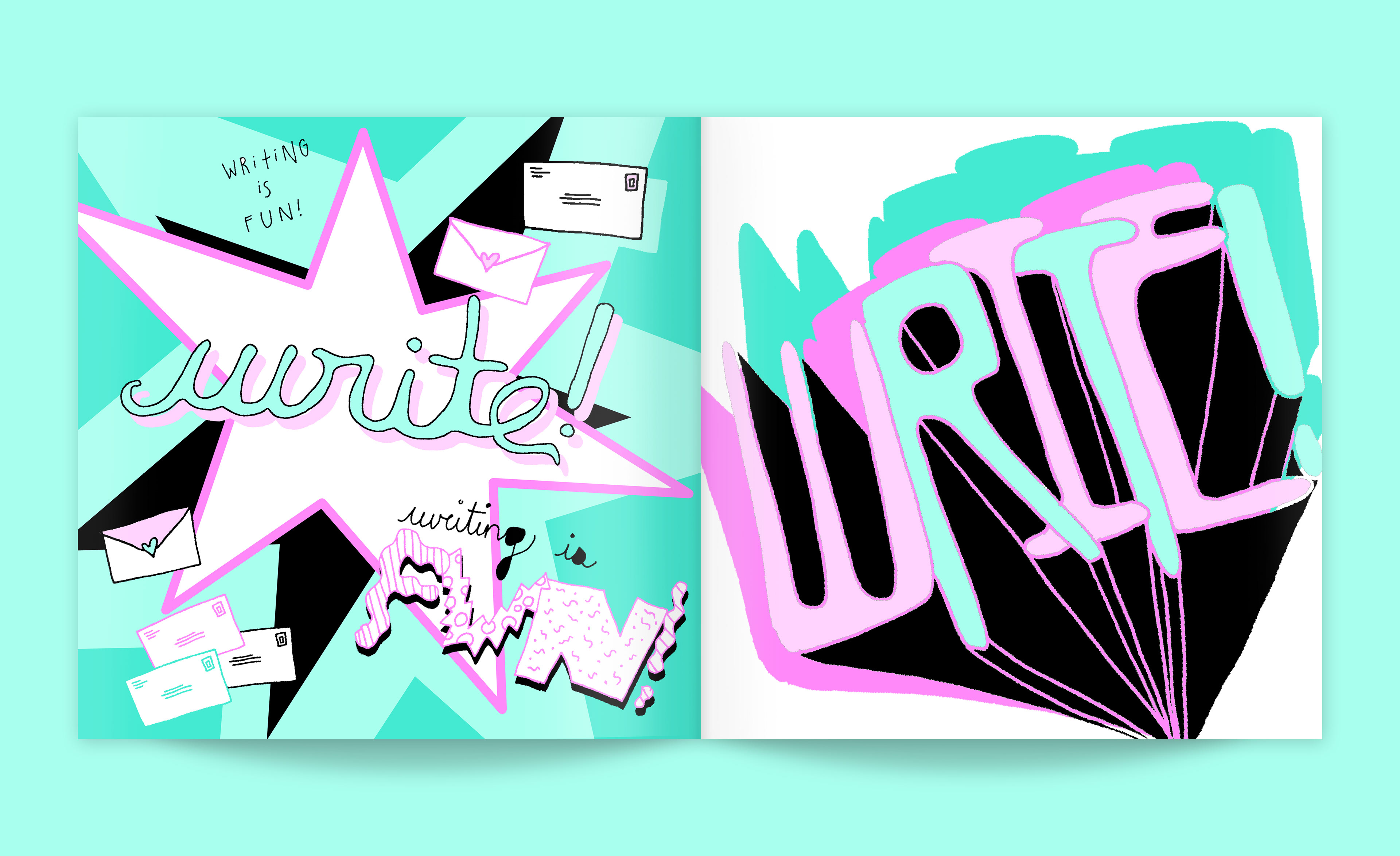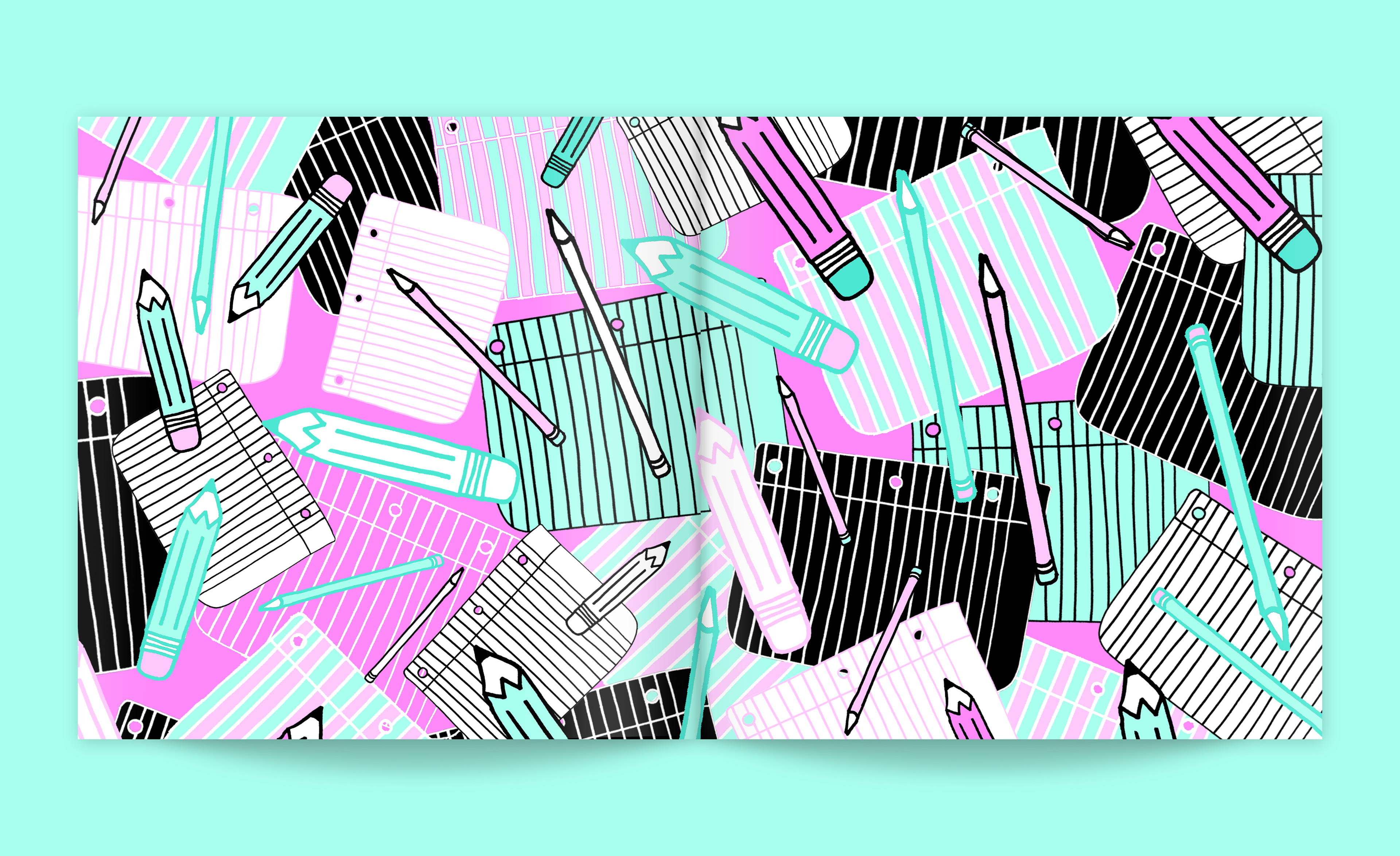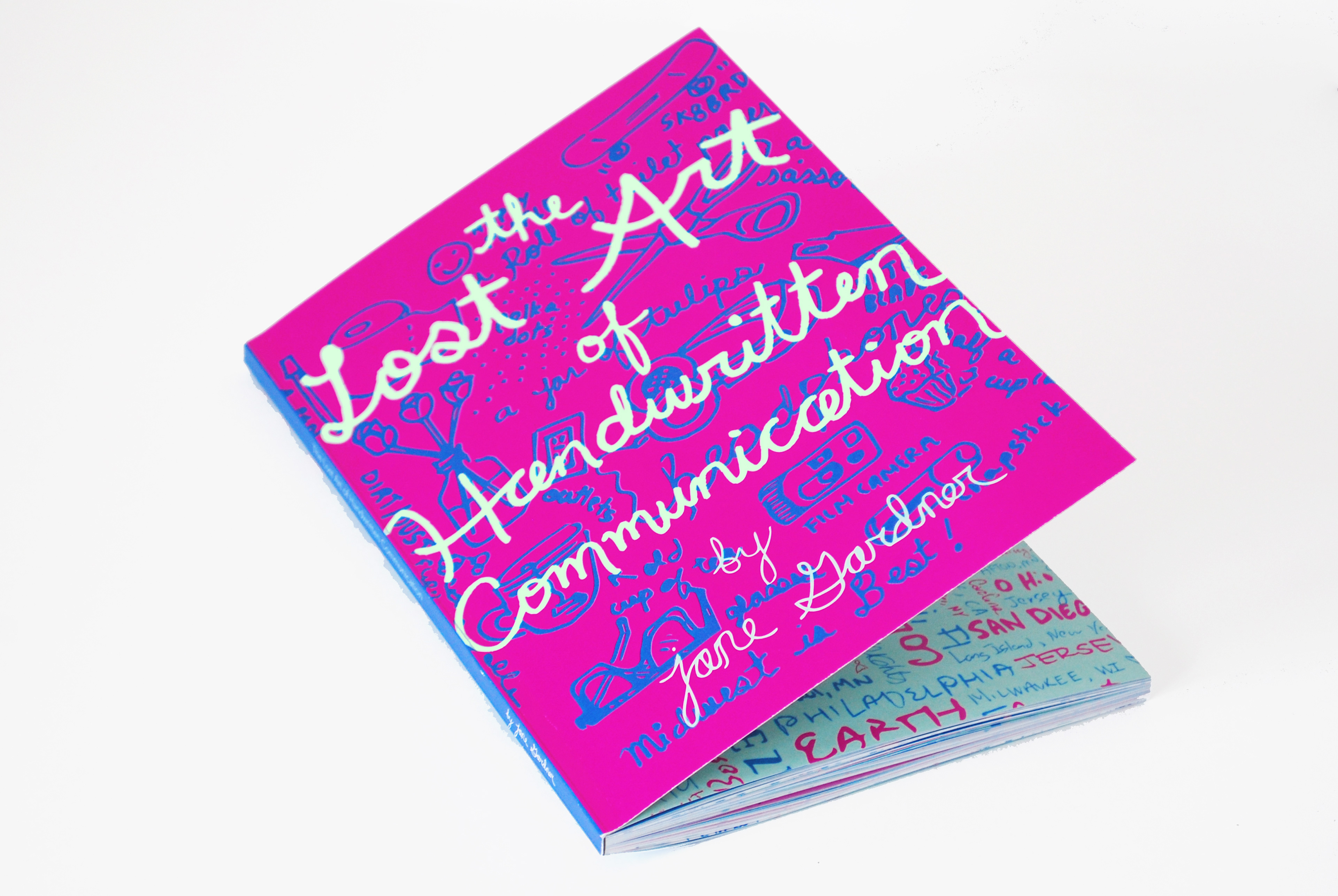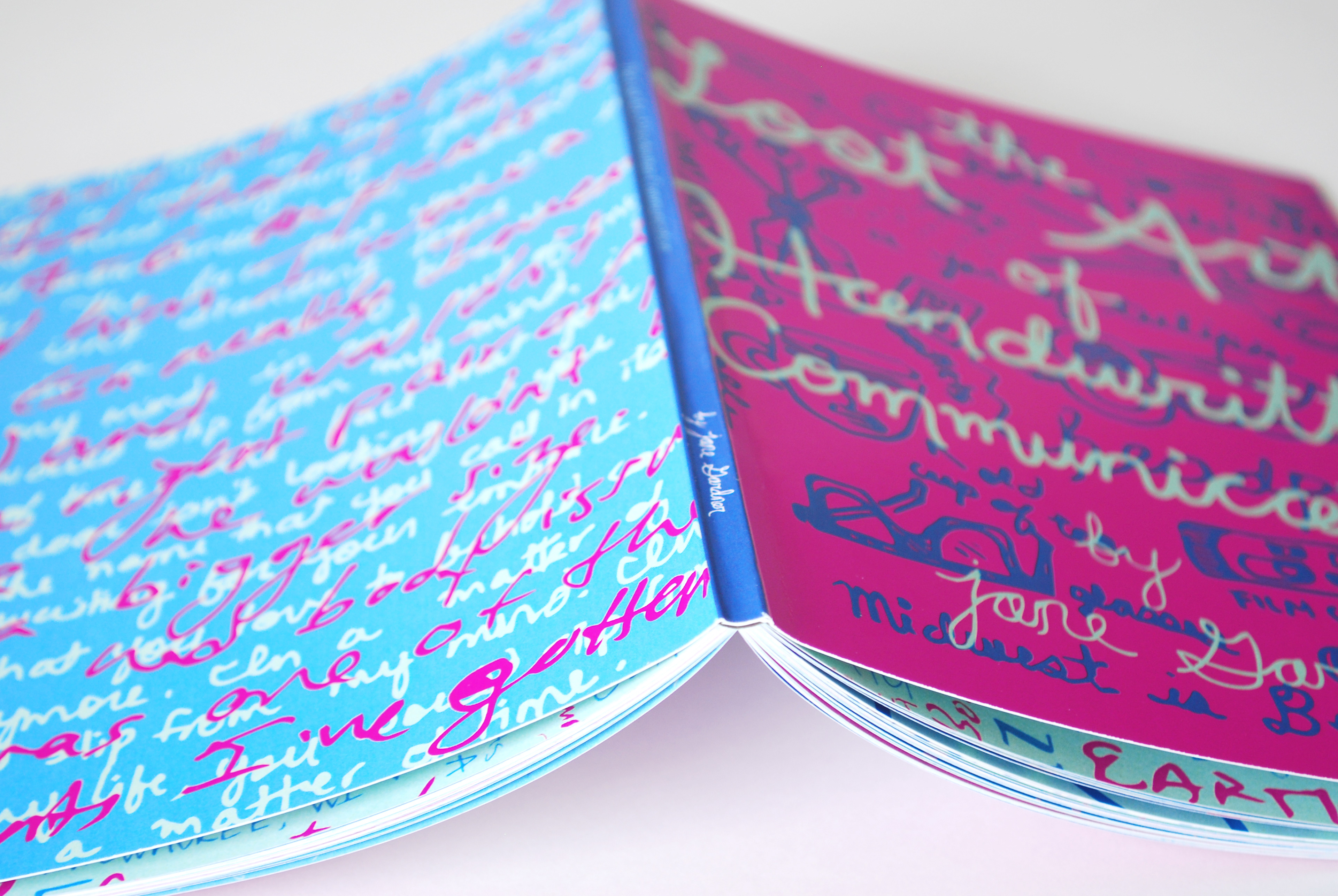 End paper pattern, created with locations written by participants: