Classical & Jazz Recital Posters
Typographic poster design for pianist Lillie Gardner's DMA degree recital, performing chaotic, intense works by Beethoven, Chopin, Barber, and Copland.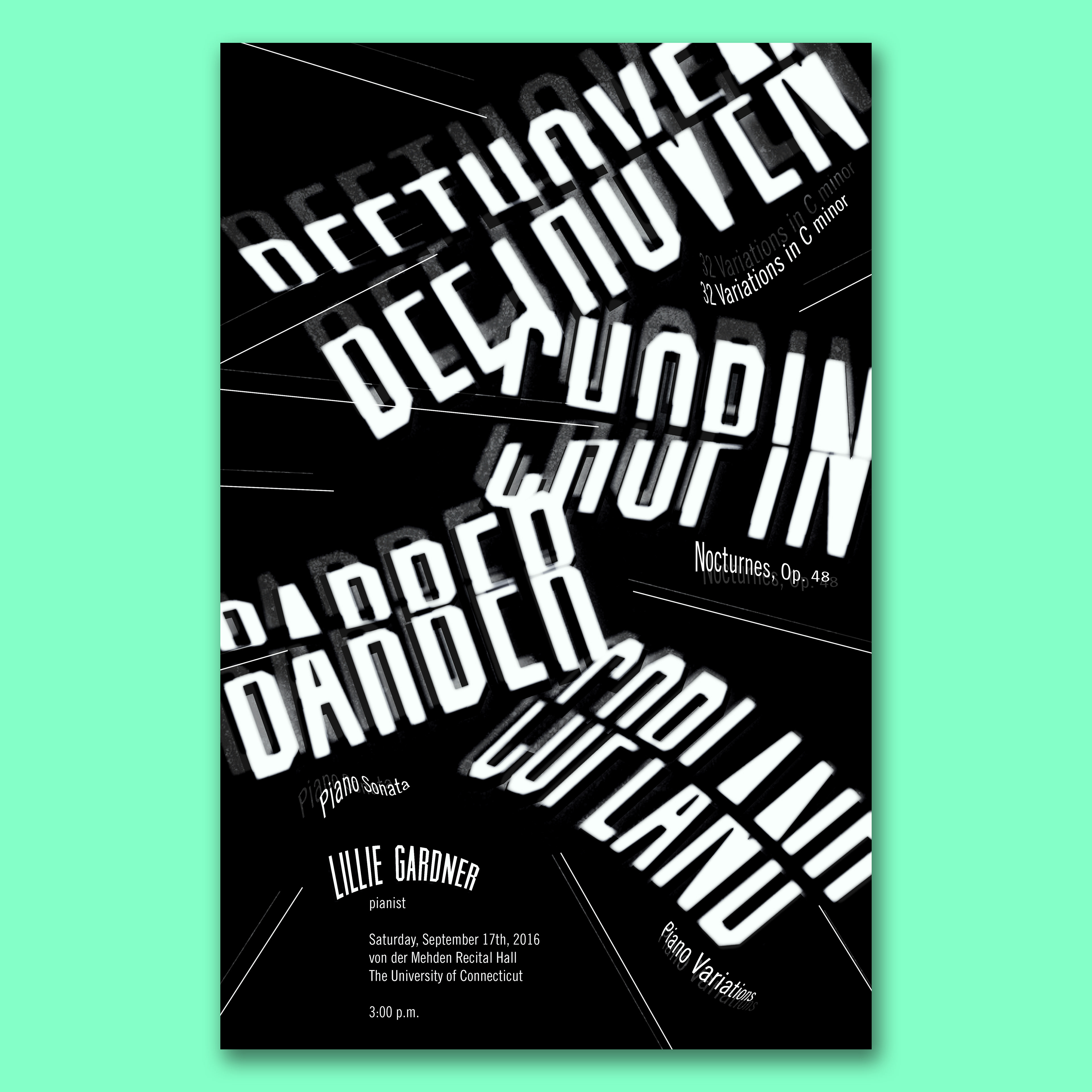 "American Literature in Recital" Poster. This design blends a piano and book into simple graphic forms, playing with transparencies and overlays to create clean, prominent holding shapes for the text. The "Literature/Words" text is confined within the green book shape, while the "Recital/Music" half uses the piano shape.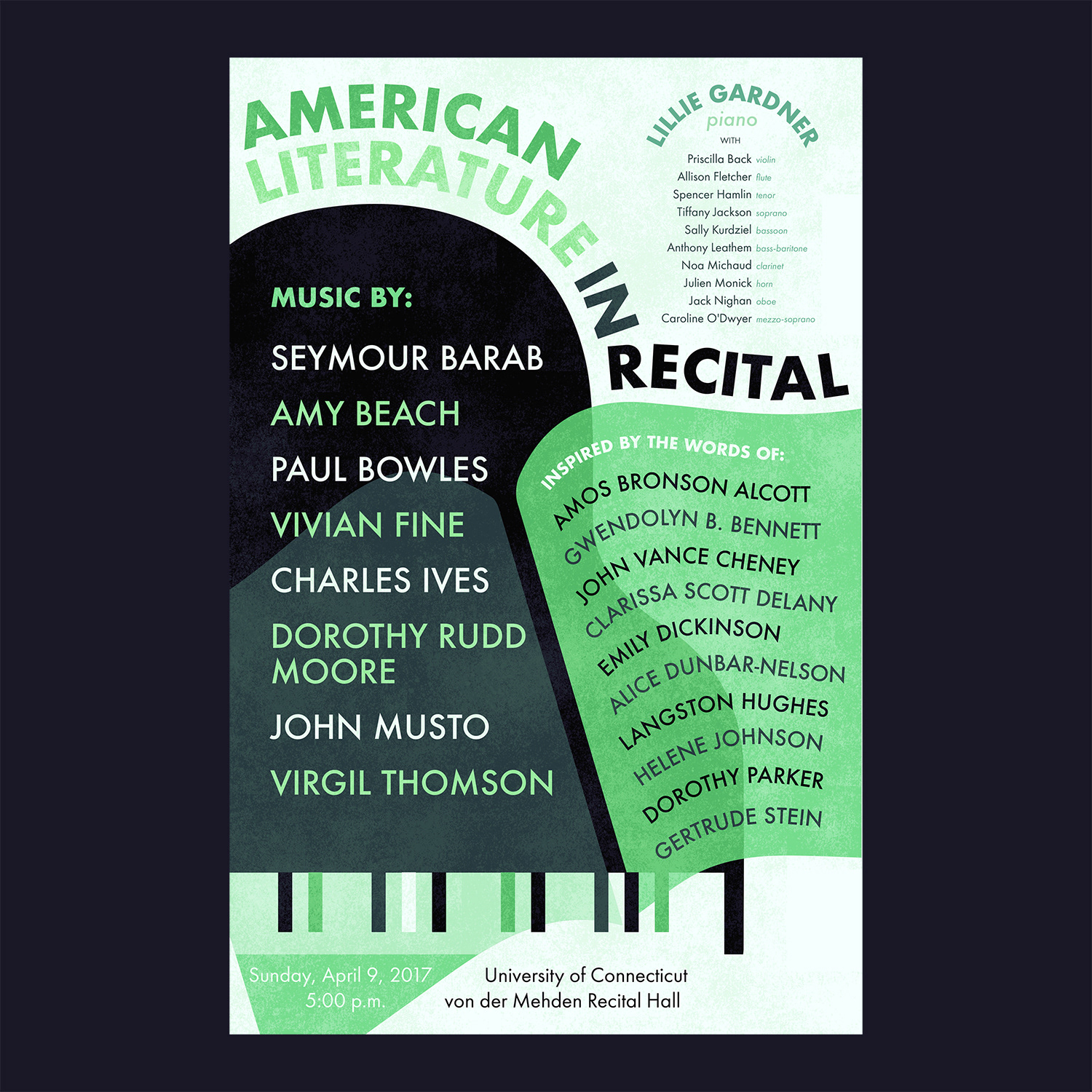 "Dreams of Romance" poster, featuring the music of Amy Beach.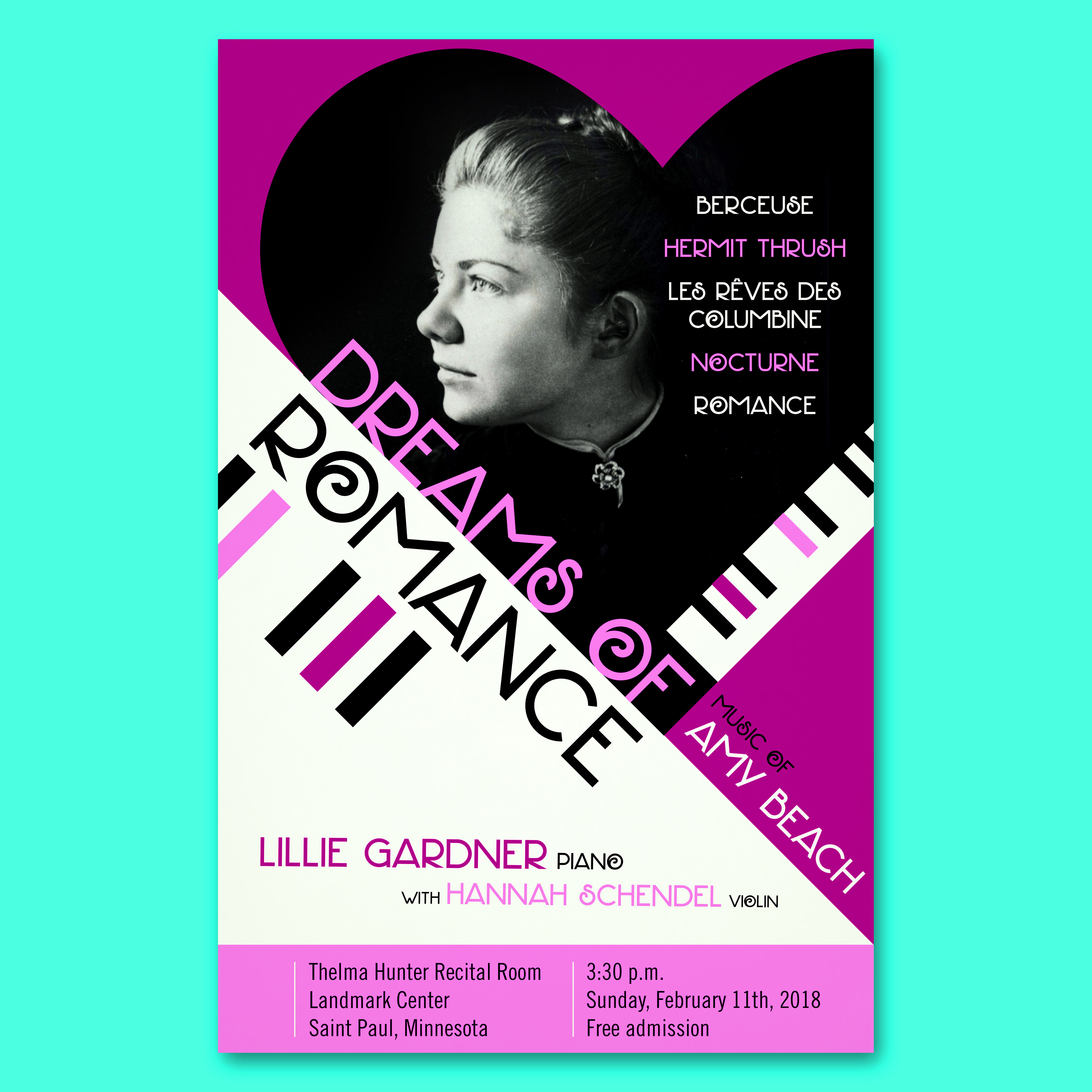 "French Mélodies and Jazz Vocal Compositions" poster for singer Tiffany Jackson.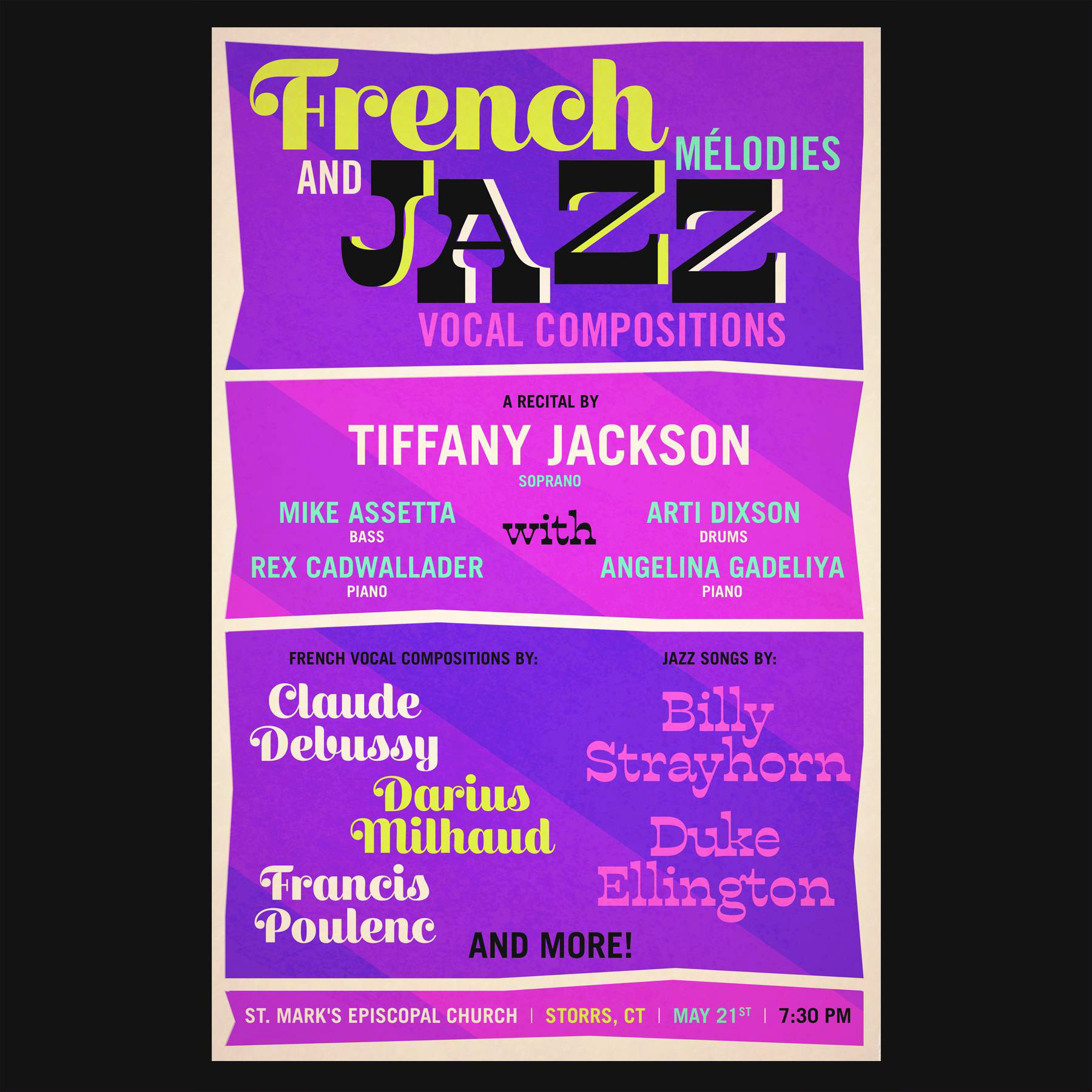 All the Air is in Prayer – The Life and Music of Amy Beach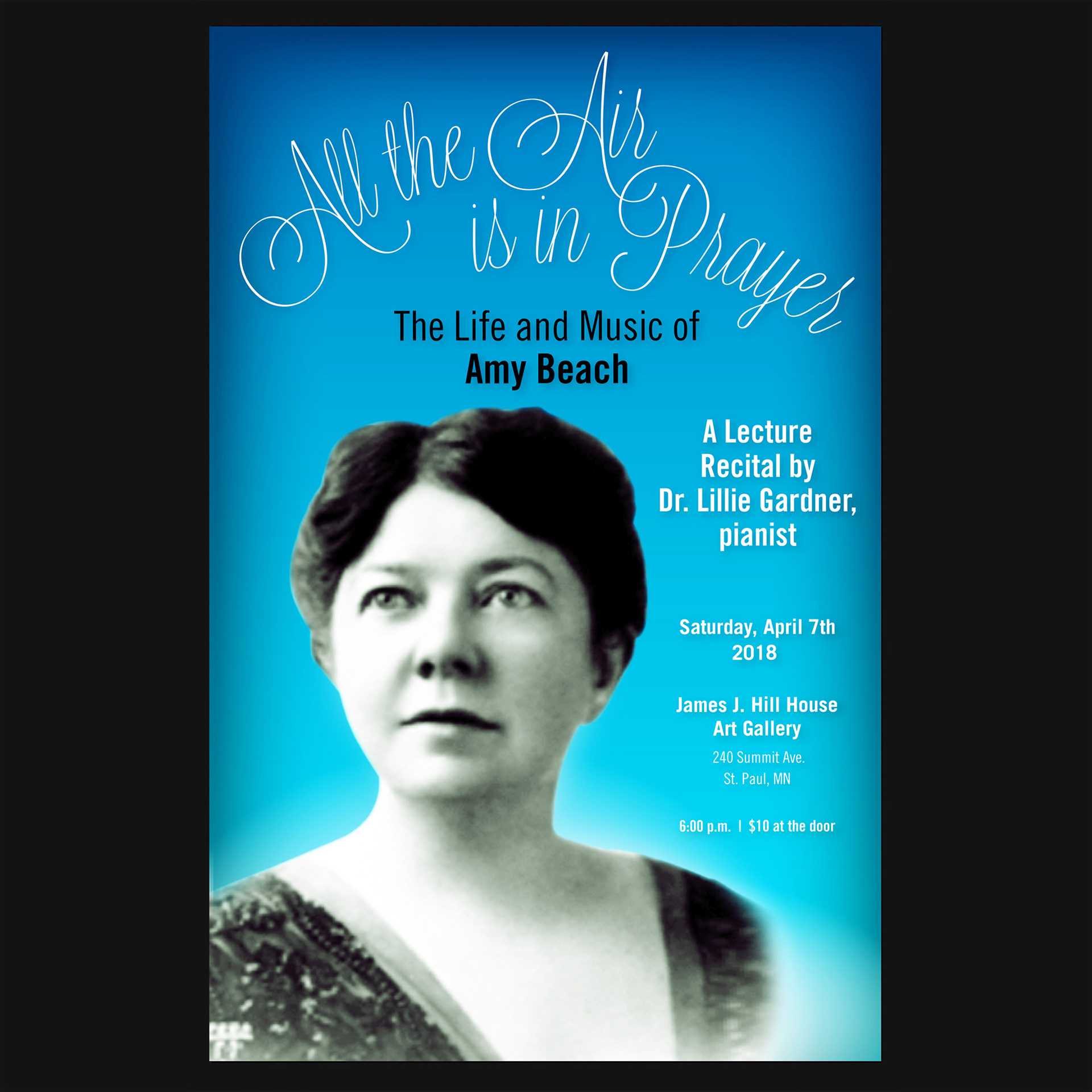 Soul Control with DJ Kool Kev